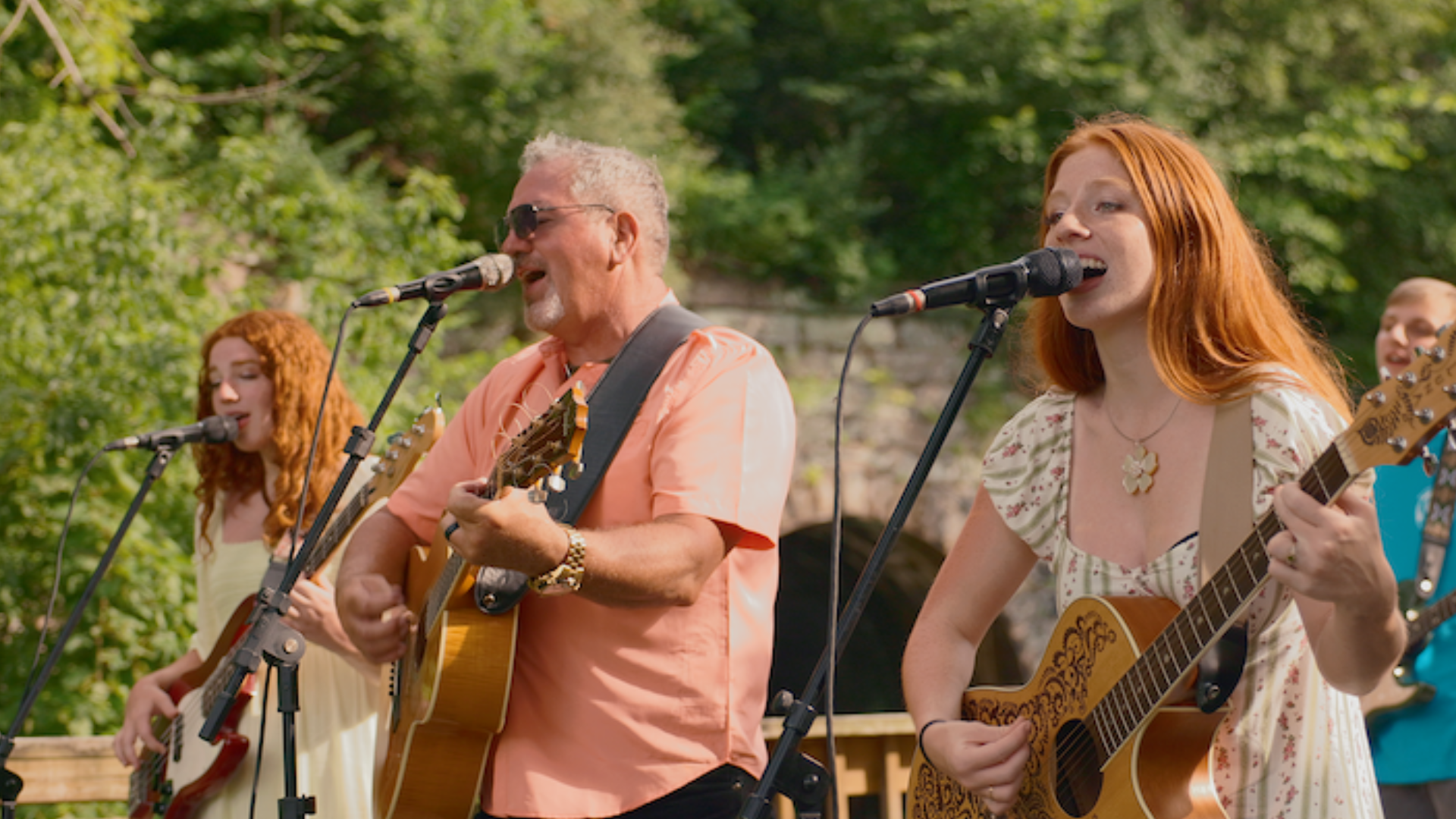 Kopper And Kash Releases "Dance Sing Live And Love"
---
May 26, 2023 (Nashville, TN): Country family trio Kopper and Kash released their new single, "Dance, Sing, Live and Love." The single is now available on all digital streaming platforms.
Their release "Dance Sing Live and Love" celebrates and encourages listeners to embrace life to the fullest and find joy in every moment. It might inspire people to dance, sing, live, and love as a way to celebrate the beauty of existence.
"Dance Sing Live and Love" was written by Nashville hitmakers Clay Mills, Daniel Peck, and Sonny Lemaire. Record was produced by Buddy Hyatt in Nashville TN.
For more information, visit www.kopperandkash.com. 
About Kopper And Kash:
Kopper and Kash is an up-and-coming country trio band including sisters Mia and Ava Pennycoff, along with their father, Navy veteran, Jeff Pennycoff. They share their love of country music with the mission to share positivity & inspiration with others as they continue their rise.
Some of their prior releases such as, "The Best I Can" and their second most recent single, "Bars and Churches" showcases the group's nod to country music storytelling in a way that connects with their fans and followers.
The family group resides in Pennsylvania where they recently won BEST YOUTH BAND of 2022 at the Central Pennsylvania Music Awards (CPMAs aka "The Local Grammy's") and also was nominated for a CPMA for BEST SONG OF THE YEAR in 2020 with their song entitled "The Jacket".Kopper and Kash spends a good amount of their time in Nashville, TN where they have performed at some of the most prestigious Nashville venues including The Bluebird Cafe.
Jeff has been sharing his love of country music with his daughters from the moment they were born, singing to them in their first moments of life. Kopper and Kash are the quintessential American farm family. Jeff introduced the girls to the guitar and his love for traditional country music as they were growing up. Jeff would share songs from country music legends like Johnny Cash, Merle Haggard, George Strait, and Alan Jackson while the girls would sing along.
When Dad needed help on his worship team, Mia and Ava stepped up to the microphone, at the ages of 9 and 10 years old. The girls have been singing alongside their dad every Sunday, in the small church, which is held in their barn which is located on the family farm.
Like any family, life has a way of throwing curve balls. While the family was growing musically and enjoying life, a tragedy nearly derailed them. Matthew, their son, and brother passed away in a traffic accident.
Ava & Mia were inspired to follow in their father's footsteps and started songwriting as a vehicle to express their grief. Despite the tragic events, the family has come together to spread faith, hope, and above all, love, through their music.
Music is very much a part of their healing journey. The band says, "We are hoping to encourage people that love and family is still genuine in this world. Even in hard times, you can find support. Music is helping us in the healing process, and we are hoping to share that love and positivity with anyone who needs that faith.