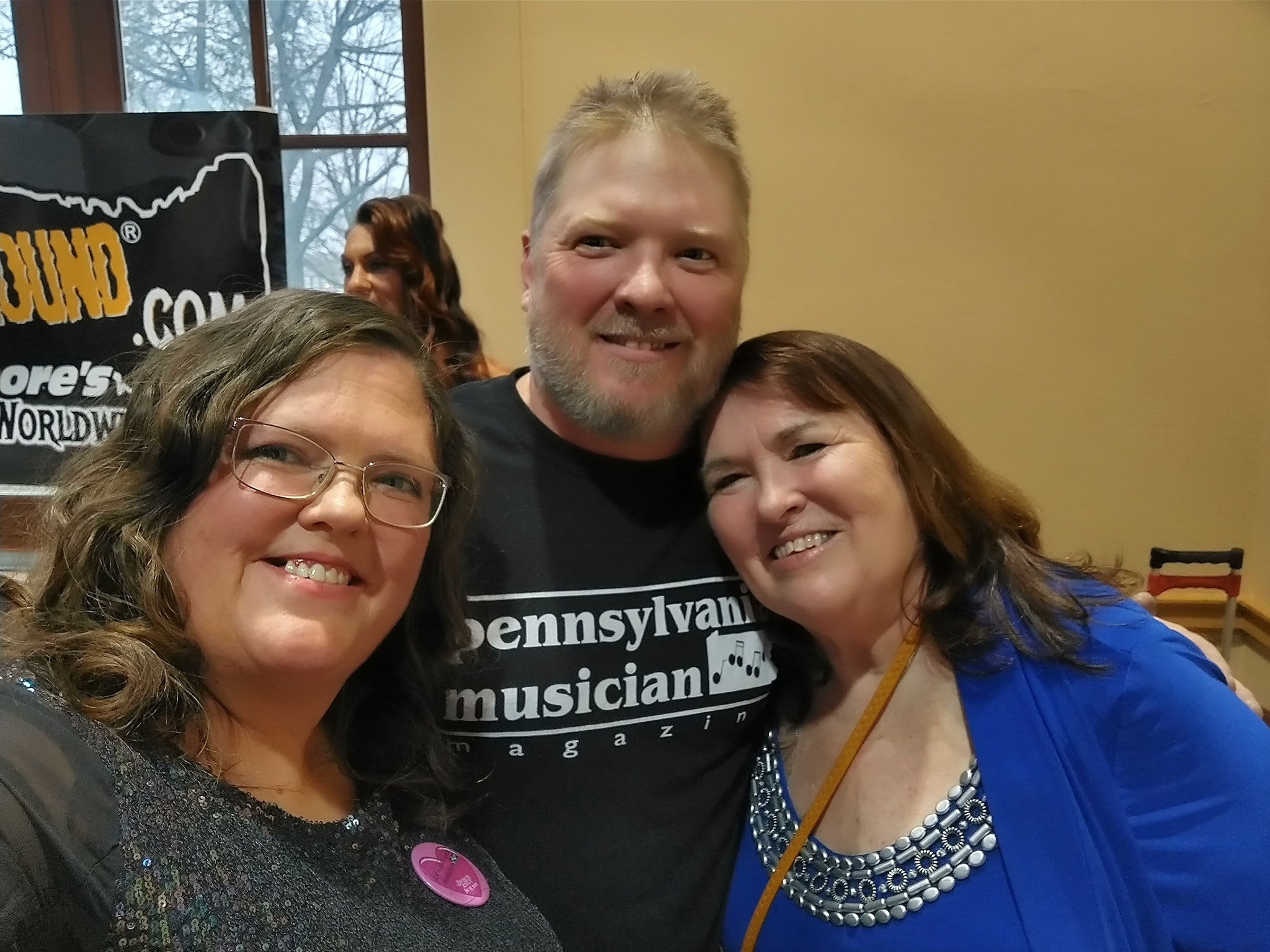 Rachel Rocks, Josh Noll, and Robin Noll
---
Welcome to a very special edition of PA Musician as we celebrate 41 years of bringing you the best in Pennsylvania's music scene. If you've picked up this magazine and noticed our unique cover, you've caught a glimpse of history. This month, we're taking a trip down memory lane by reprinting our very first issue from November 1982, featuring the legendary band, KIX. On page 15, you'll find the vintage interview with Kix, where they shared their dreams, ambitions, and rock 'n' roll spirit. We'd like to extend our heartfelt thanks to Kix for rocking the stage for over 40 years, and we will be eagerly waiting for their 2025 reunion show.
As we continue our journey through the annals of rock history, don't forget to flip through pages 16 and 17. We've gone to great lengths to unearth a cover from each year, starting in 1982 and ending in 2023. It's incredible to see how our magazine has evolved over the decades, and these covers are a testament to the ever-changing and vibrant music scene in Pennsylvania.
These covers offer glimpses of the rich tapestry of music that has graced the pages of PA Musician. Bands like Great Train Robbery, The Sharks, Christillow, the Inciters, Teeze, Temptress, White Witch, Dirty Looks, Live, Halestorm, Smokin Gunnz, Suicide Puppets, and many more have been featured over the years. Whether you're a longtime reader or a newcomer, take a moment to peruse these covers and see how many of these bands you remember.
But enough about the past, let's talk about the present. I would like to welcome Jen-Jen's Rhythm & Brews to our pages. Jen Jen's, located on the Carlisle Pike in East Berlin, has been steadily growing a following. With its delectable food and drink options, followed by amazing music, it's no wonder everyone is talking about Jen Jen's. From open mics every Tuesday from 6-9 pm, acoustics every Sunday from 4-7 pm to full bands on Saturdays from 8-11 pm, they've got you covered. This month's lineup includes Holly & The Howlers on the 4th, Knights Reign on the 11th, Steel on the 18th, and Gravy to warm you up on your Thanksgiving Eve. You can also catch Maiden America on the 24th and South Mountain Social on the 25th. It's a well-rounded lineup with something for everyone. Jen Jen's is also hosting an in-house pool league starting soon on November 9th, so sign up now as registrations end on the 8th. For more details, check out the back cover or find them on Facebook at Jen-Jen's Rhythm & Brews.
In other PA Music News, Drums Etc has taken on the role of hosting the 26th Annual Pennsylvania Drum Show. Drums Etc is the new event organizer as Jack Lawton (Lawton Drum Company), who ran the show for 25 years, steps down from the role. This year's show is located at Mickey's Black Box on the ROCK LITITZ campus, a vast venue where the world's biggest artists construct their stages, lighting, and sound reinforcement before going on tour. The show will feature vendors from all over the East Coast displaying collections, introducing inventions, and selling drums and drum-related accessories. These shows attract drum enthusiasts and feature an assortment of rare vintage pieces. In addition to shopping and viewing the booths, drummers are encouraged to bring their own equipment to sell in the consignment section. There will be on-site food and drink vendors, as well as drum clinics available at the event, along with drum circles, door prizes, and a performance from the Bumbada women's drumming group. For more details, visit DrumsEtc.com.
The Suicide Puppets have released a new 5-song EP, "Beyond the Veil," featuring 5 killer tracks that will not disappoint. The Puppets have been on a "Killing spree" when it comes to releasing new material. Each song brings a new face-melting experience. They kick things off with "Death Note," the story of a band that might just be the last thing you see and the last song you sing. It's a musical horror show thriller built into a riff-ripping, heavy-hitting, vocal-slaying masterpiece. A lot of work went into this new album, and you can tell. In true Puppets fashion, they don't let up there with "1000 Ways to Die." This song will have your senses on fire as the drum beats and hooks are through the roof. Veritas has taken his skills to another level, displaying the prowess of a "black belt drummer." I've seen some early video footage for this one, and it's pretty epic. Be on the lookout for the video release soon. "Prey" is up next, and it might just be my favorite song on the EP, that is until I hear "Everyday" and "Sinner." There really isn't a bad song on this EP. The mixing and production are top-notch. Keep your ears open for more Puppets news as they go through some changes and embark on new and exciting adventures. You can find "Beyond the Veil" on Spotify and Bandcamp or get yourself a hard copy CD for your collection.
Last but not least, Pappy T's is hosting a special "Final Performance" for the band "Six Times Nine" on November 4th. Six Times Nine has been playing at Pappy T's since they opened 19 years ago, and Tirza and her gang want to send them off with a big bang. So head down and celebrate on the 4th and catch this epic final performance.
Well, that's it for this month. Please go through the pages and support the bands and venues that support the scene. Without them, we wouldn't be able to bring you another 40 years of the only local music-specific print newspaper in PA. Heck, I wouldn't doubt if it could be the world, or at least the USA. If you know of another local music publication, please send me a link; I'd love to check it out. Once again, if you want to join in on the fun, give me a call at 717-636-4203 or send me an email at joshnoll@pamusician.net.