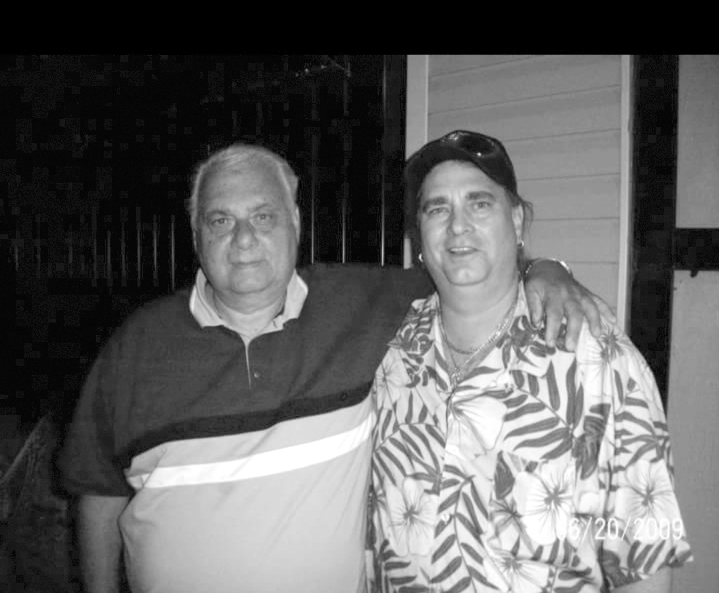 ---
By: Josh Noll
Welcome to fall and the start of pumpkin spice season! Or should I say welcome to Rocktober! Pennsylvania is about to burst into some sweet fall foliage and the Pennyslvania Pipeline Music-TV is already bursting with all new episodes on WHVL-TV. There is all ready a feature on Nate Myers (episode 11) out now. Followed with Jacob Yoas (episode 12), Alex Stanilla (episode 13) and Zach King (episode 14) to air in October and November. Jeff Pittinger is also working on a Toys For Tots Benefit on December 2nd in Williamsport at the Bull Frog Brewery. Stay tuned for more details. If you can't tune into WHVL-TV you can also find the episodes on YouTube. Go check them out "Its time to get plugged in people" to the Pennsylvania Pipeline Music-TV.
The Racehorse Tavern will be holding its annual St. Jude's Benefit the weekend of October 7-8th. This benefit is in Memory of Jim's Father James K Delisio Jr. It will be two days of non stop music from acoustic acts to full bands. There will be an auctioneer selling off gift baskets on the 8th around 6pm so make your plans now. Friday will include performances by Dustin Miller, The Riders, Natural Disguise, Colin Alvarez Band, A Black Widow reunion and Carbon 11. Saturday will be Dezzie Renae Nick Wallen, Johnny REEVER, Out Of Nowhere, Rock Hollow and Stoned Alice. As usual Jim has gone out of his way to create an awesome weekend of music so let's all get out there and support the event.
Cirs Fest is coming on October 16th to the Grandview Vineyard in Mount Joy PA. Cirs or Chronic Inflammatory Response Syndrome is a complex illness caused by immune system dysregulation following exposure to a biotoxin producing organism. The chronic inflammation that results can lead to multiple organ system dysfunction. Cirs is linked to black mold and other toxins in your environment. The Cirs fest is a benefit to help raise awareness and funds to help people fight the illness. Local musician Olivia Farabaugh was seriously effected by this illness and felt as if she was all alone in her battle to defeat it. She has now teamed up with Malachi's Message to help others diagnose and fight this awful illness. The doors open at 12:15 the day of the event and will feature performances by Olivia Farabaugh, Cody Tyler, Jess Zimmerman & Stefan Mark Acoustic and Addi Grace. Tickets are $10 12 and under $15 12 & up.
What's in the Box? A benefit concert that's "What's in the Box". On October 23rd heavy hitters Eternal Frequency, Defiant, Lives Lost, Diversifyed, Dinosaurs In Paris, Cold Spring Union, The Art of Deception and Lyndhurst will be invading the stage at Mickey's Black Box in Lititz, PA. A night to kick off the Halloween spirit with a costume contest with prizes and raffles. The night will be hosted by the Dark Knight Of Lititz himself!. All proceeds raised will be donated to Symbol of Lancaster, a charity organization created to provide emotional support to children and families suffering. Tickets are $15 doors open at 4pm with the show to begin at 5pm.
In other Defiant news, they are doing a Theatrical premiere of there concert documentary "Stand The Fuck Up". Presented by Curtain Call Records on Sunday October 2nd at 6:30pm in a "Red Carpet Style" event at the beautiful Allen Theatre in Annville PA. The admission is free! You don't have to dress up but if that is your thing feel free. The documentary includes the full set from their February 5th performance at XL Live, along with behind the scenes footage and interviews.
Guess who's back? Crazy John Kerecz and Oshradio.com . The Oshradio website has been updated and is now your go to place for music, entertainment, and style news. Go check out the new web page and add it to your favorites to keep up to date on the latest happenings.
Well that's if for this month.. mom is patiently waiting for my article so I better quit rambling on.. If you would like to advertise or share your event with us please give me a call or text at 717-636-4203 or email joshnoll@pamusician.net 'Til next time, Pennsylvania ROCK ON!