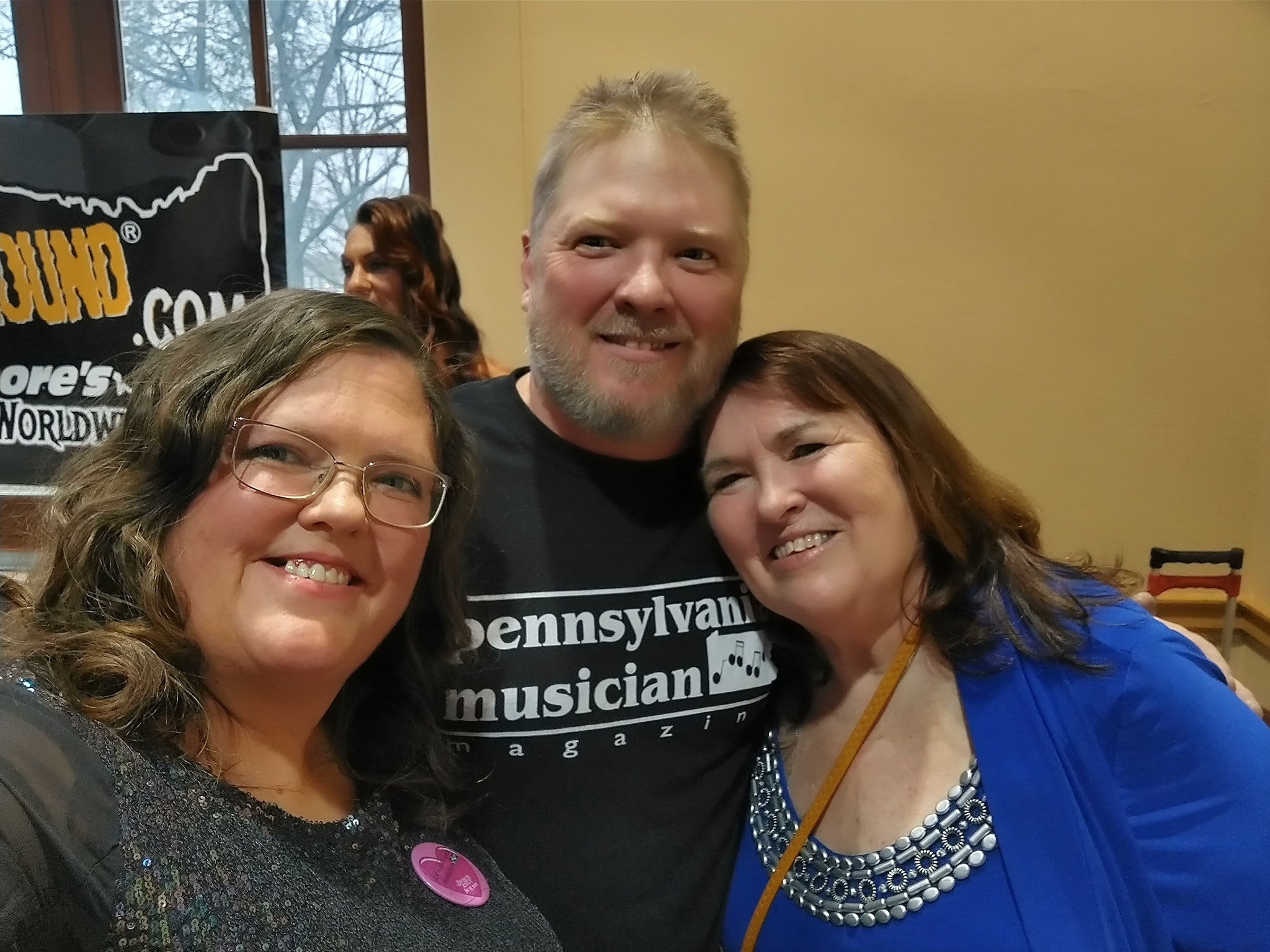 Rachel Rocks, Josh Noll, and Robin Noll
---
Welcome back to another exciting episode of PA Musician Magazine. As the leaves begin to change, so do our opportunities to enjoy live music. All the pumpkin spice in the world has descended upon us – hold on, folks, it's ROCTOBER!
There's a lot happening this month from every corner of the state. We'd like to extend a warm welcome to The Public House at The Markets, gracing our pages this month. They've been staunch supporters of local live music for a while now and have some thrilling shows lined up for October. Their roster includes performances by Clifton Bryan & Aly Reason, Dave Gates, Sons of Man, Grant Bryan, From the Grey, and many more. Not to mention, Nashville Recording artist Sydney Shae will be in the spotlight, and mark your calendars for an Exclusive Dezzie Renae Album Release Party on Oct. 22nd with special guests Marshall Stone and Nathan Merovich. But that's not all! In addition to live music, they offer a variety of events, including car shows, regular Bingo, Cornhole, Trivia nights, and a Halloween Costume Party featuring live music from Legzz and a Michael Jackson impersonator. Wow! That's a lot going on, and when you add in The Markets at Hanover, located in the same spot, offering crafts, hunting supplies, and who knows what other treasures, you've got a full day of entertainment. Check out the back page for the complete schedule of events and make sure to spend a day down at The Public House at the Markets.
There's a wealth of local talent that often finds its way down to Nashville, but we're fortunate that Pennsylvania draws them back up for some local shows throughout the year. Devon Beck will be gracing our area with two shows in October. Catch her on Friday, the 20th, at Spring Gate Winery in Harrisburg from 8-10 pm and on Saturday, the 21st, at the Farmer's Fair in Dillsburg from 11 am-12 pm. Be sure to check out Devon's new single release, "Rearview" out now on all platforms.
Former Chapel Hill Lead Singer, Roy Lee, is also heading our way for three shows on the same weekend. He'll be performing solo at the Blue Sky Tavern on the 19th from 7-10 pm, delivering a full band performance at The Shermans Creek Inn on the 20th from 8-11 pm, and wrapping it up with a final performance at the Harrison Fraternal Order of Eagles, featuring fellow Pennsylvanian turned "Nashvillian," Zac Grace. The show starts at 9 pm.
Roy Lee is no stranger to the scene or our pages, as he had his first interview with PA Musician Magazine back in 2008 with the band "Notfal." Over the years, he has made the transition into country music. Around 2014, he joined the popular "Chapel Hill" band as lead singer. During the challenges of the pandemic, Roy took a leap of faith and moved to Nashville to pursue music as a full-time career. If you happen to be in the Nashville area, you can regularly catch him at AJ's Goodtime Bar, owned by none other than country legend Alan Jackson. It's the perfect setting to enjoy a show and soak in some Nashville vibes. You can find him there on Monday nights, Wednesday mornings, and if you're lucky, you might catch him up there for one of his random weekly performances. Recently, he had the honor of opening for country sensation Craig Morgan down in the Sunshine State. Despite venturing further and further south, Roy still plans to visit the Keystone state about every six months to grace local venues with his presence. For more information, visit royleemusic.com and follow him on Facebook.
There's an abundance of shows this month, so be sure to peruse the pages of the paper. The music scene is alive and kicking! If you compare the number of shows to a couple of years ago, your options should seem limitless today. Pennsylvania is surrounded by great music, beautiful fall weather, and a multitude of musical offerings. Get out there and enjoy it before all the pumpkins rot into the earth and another cycle of life passes us by. (that got dark quick!) If you want to get involved with the paper, email joshnoll@pamusician.net or call 717-636-4203 today!