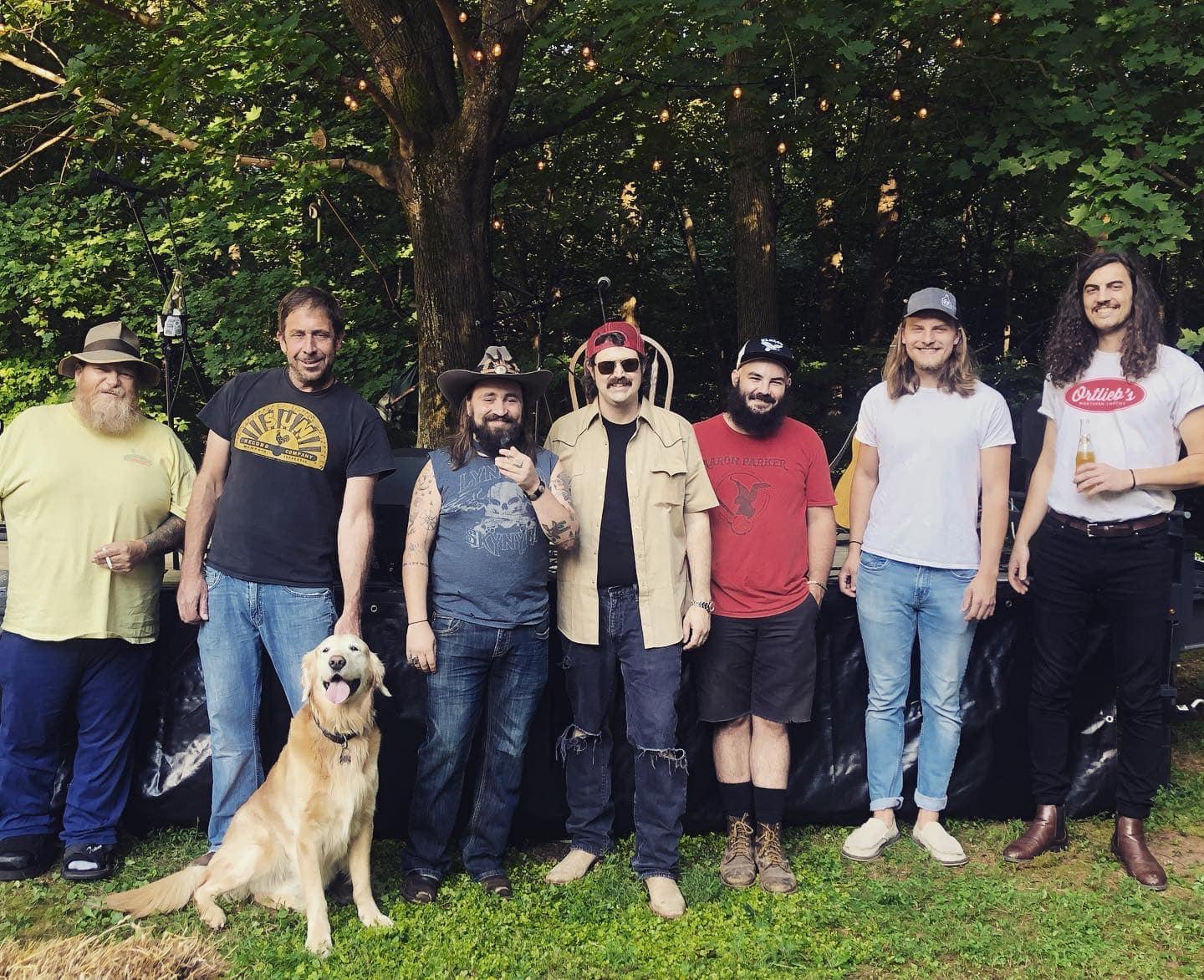 ---
By: Josh Noll
Wow summer is coming to an end and live music is on a whirl wind in our area. There are so many shows happening that finding live music isn't the problem just deciding where you want to go is the new challenge. You don't have to look hard, you can glance through this issue and have plenty of choices for any weekend.
If you haven't been paying attention, and you may have missed the word, The Suicide Puppets are heading out on tour with Soulfly. The tour starts in Syracuse NY on the 4th and twists and winds its way through the heartland and ends up in El Paso TX on September 19th. Stopping in Chicago, Indianapolis, Louisville, Tallahassee, Atlanta, Birmingham and then over into Texas for a few shows to finish off the attack. It's so awesome seeing these guys rewarded from all the hard work they have been putting in. Getting a chance to perform and share a stage with Soulfly is an amazing opportunity and one the guys will certainly remember forever. Good luck Suicide Puppets! We love you! See you at your return to Johnny Joe's in October.
Way back, in the beginning of August, I did get to see the one and only Scott H. Biram. For those that are not familiar he has coined himself, The Dirty Old One Man Band and if you haven't figured it out the H. stands for "Fuck you". He stopped in to the "New" HMAC on a Sunday evening and it was an up close and personal show on the stage at Herr. Missy has been a fan and I am a sucker for a one man band so it was a no brainer. He put on a stellar show with his mad scientist pedal board for his voice, beats, and guitar tones. To his rack of favorite axes at his disposal, constantly switching from one to another. It was a great show and the New HMAC, while not a complete change up, has been revamped to give it a more modern feel and inviting atmosphere.
Now for something new and exciting we have guest editor, Missy Trucker's recap of a night of down home country fun with Zach King and the crew over at Tuscarora Records;
On Friday, July 30th Tuscarora Records (in partnership with Kingfish & Friends) hosted a backyard concert, nestled in the beautifully remote, Tuscarora State Forest. The event was one of a few in their 2021 summer concert series and was aimed towards a listening audience (think NPR's Tiny Desk Concerts or Austin City Limits), creating an environment of music and community. Joey Knouse kicked things off with an acoustic set of his own originals and covers, from the likes of Colter Wall, Sturgill Simpson and Tyler Childers. His emotion and sense of yearning was captivating and immediately gripped the attention of the audience. His original tune "These Old Pines" was a standout performance and aside from his vocals and guitar, there wasn't another sound to be heard in Sheaffer's Valley.
Next up was local legend and backyard favorite, Chubediah His humor and good heartedness resonated throughout his set list (think David Allan Coe or Sped Reed for you locals) with several audience sing-a-longs. He performed an original, "Old Stone Church", which showed depth and range. Chub received a well-deserved standing "O" when he closed his set with an a cappella rendition of "Amazing Grace".
Headlining the event were the boys from Nashville, Rylan Brooks with special guest Will Brown (from Philly), showcasing songs from their new record If Wishes Were Horses. As always, these troubadours tore things up with their ornery and rowdy ways, owning the stage and intoxicating the audience with their songwriting, musicianship and hell raising energy. Nate Rylan and Chris Brooks have an authentic outlaw sound, nothing overly polished and produced (THANK YOU!!), bringing real country grit and spit to their music and a sense of humor and relatability. Originals such as "Milan", "Easy Street", "One Time Woman" and "She Loved That Cocaine" showcased both their songwriting and performance abilities. Their style of country music set the stage for an authentic good time and kicked things into high gear while we all threw back a few cold ones under the Tuscarora stars. This a band that performs and delivers a damn good live show. See them!
It was a hell of a good time, officially put the "F" in my Friday and left me wanting more. As a special treat, and to round out the cool summer evening, People's Provisions was slingin' locally sourced, artisan, wood fired pizzas. Delicious. No false advertising here…the event was all about the music, the friendships and the community. Doesn't get much better than that.
Too bad Josh Noll missed it, as he was out on the PA Musician Magazine delivery trail. For more information and to be part of the scene, check out FB for Tuscarora Records, Kingfish & Friends, Rylan Brooks Country Music, Chubediah and People's Provisions. —Missy Trucker
Hmm I may have to hire her full time she sure has a way with words. Must be why I love her so much. Tune in next month as we begin our battle with fall foliage as it takes over the mountains of PA. Remember just a few dollars a day can help us help you reach people you have not had in your establishment or in front of your mic, or shopping in your store. Advertising is easy, cheap and a great tax right off. Email Josh Noll at joshnoll@pamusician.net or call the Hotline where operators are standing by 717-636-4203.