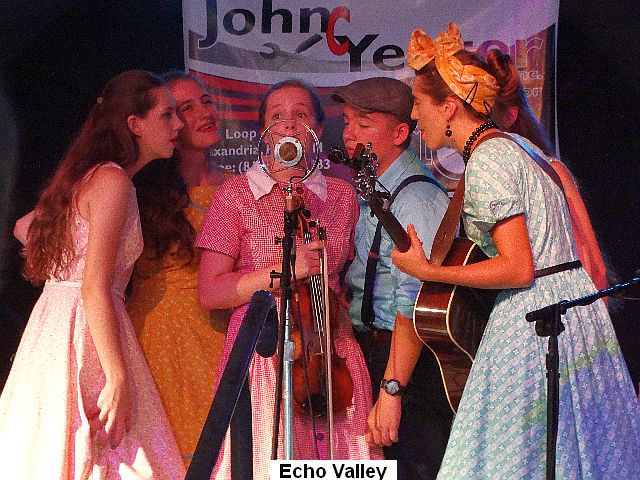 ---
By: Jim Price
With live music returning to some semblance of normalcy this summer following the debacle of last year, I again find myself faced with a familiar but ultimately pleasant dilemma – since last month's deadline, I have seen at least 44 different bands, performers and performances. How do I fit them all into one PA Musician article? We're about to find out…hold my beer.
Most of the aforementioned performances happened outdoors…The Southern Rock Wood Stock event at Wagon Wheel Amphitheater near Philipsburg in late July provided a fun, music-filled day while raising funds and awareness for the Homeless Warriors charity. Seven bands took the stage this day, starting with Sony Music Nashville-based country artist Gary Burk III. From Pittsburgh, Gary and his band performed a mix of original songs and country favorites. Some of Gary's originals included "I'm Not Ready," written after learning that his dad was diagnosed with terminal cancer; his current single "Two Lane Airplane and his next single "Free Bird Kiss," which was tagged with the homestretch ending to Lynyrd Skynyrd's "Free Bird." Next was Harrisburg's Buckskin Whiskey. Josh Saussaman provided the gritty lead vocal, flanked by lead guitarist Zach Beers, rhythm guitarist and pedal steel player Koedee Gordon, keyboardist Alex Cassel, bassist Bryan Sentz and drummer Dan Almoney. The group performed their original tunes plus classics from the southern rock realm. After opening with Lynyrd Skynyrd's "Workin' for MCA," Buckskin Whiskey did songs off their "Roll On" debut EP such as the rowdy "Outta Tennessee," "Sleepin' Around" and "Hell Hounds of El Dorado," as well as a newer song not on the EP, "65 and Climbing." They also did numbers from Gregg Allman, the Allman Brothers, Molly Hatchet, and another Skynyrd favorite, "I Know a Little," and – like Gary Burk III before them – tagged their EP title song "Roll On" with the roaring Skynyrd "Free Bird" homestretch finish to end their set. Up next was The John Wayne Band. Based in Nashville, the group is not named after the famous actor, but the group's 12-year-old drummer, who showed excellent drumming skills on the group's set of mostly original rock'n'roll numbers. Also in the group was 15-year-old guitarist and singer Jake Nichols, and Southern Rock Wood Stock founder and organizer Clark Chambers on keys and vocals. Baltimore trio Indianhead followed with their harder-hitting style of swamp-toned grunge metal. Guitarist Grant Walker fronted the group with a hearty and gritty howl, alongside bassist Ellis Tinsley and drummer Chris Weal. The group did numerous original songs, including several from their latest album, "Songs from the Deluge," plus a heavier read of the Allman Brothers' "Whipping Post." Dallas Texas-based trio Anything But Human next introduced their brand of melody-geared hard modern rock. The group showcased their origjnal song arsenal, which included such numbers as "Arise," "The Road" and more, and also closed with a dramatic hard-rocking take on the Beatles' "Eleanor Rigby." Kid Rock tribute Rebel Soul then elevated the party with their rowdy celebration of Kid Rock's song catalog. Singer Michael Arscott did a great job in the Kid Rock role, pulling all stops to get the large crowd into the party. Mostly all of the Kid Rock song favorites were performed; including the opener "Son of Detroit," "So Hott," "I Am the Bullgod," "American Bad Ass," "Picture" (with a female guest singer), "All Summer Long" and "Bawitdaba," plus Kid Rock's fusion of the Allman Brothers' "Midnight Rider" into "Cowboy." When the jubilant crowd yelled for an encore, Rebel Soul answered with one more, "Redneck Paradise." Headliners the Southern Mules finished out the day. The superstar band of Southern Rock Wood Stock, this group has featured former members and sidemen of a number of southern rock and other national touring bands since their formation in the 1990s. Their roster this day included former Johnny Van Zant guitarist Erik Lundgren, drummer Mark Wells (who performed alongside Lynyrd Skynyrd's Artimus Pyle), singer Herb Burcham, the aforementioned Clark Chambers (who has worked with Lynyrd Skynyrd, Blackfoot, the Artimus Pyle Band and more) on keys and vocals, and backing singers Kim and Ashlee Chambers. The Southern Mules celebrated classics from throughout the southern rock catalog, including lots of Lynyrd Skynyrd, plus favorites from Blackfoot, Molly Hatchet, Allman Brothers, .38 Special and more. To end the day, the group answered multiple requests with their glorious rendition of – you guessed it – Lynyrd Skynyrd's "Free Bird."
That wasn't the only "Woodstock" event I saw recently, as I headed to Hastings Woodstock in late July at Hastings Park & Pool to see Acoustic Stew fire up the audience. A fundraiser for Hastings Park & Pool, the event led off with performances from Denny & Ken and Nag Champions Mystery Band before my arrival. Acoustic Stew – singer and acoustic guitarist Jaime Dubetsky, electric guitarist and flute player Tim Homerski, bassist Bill Kibler and drummer Kim Dull – mixed together a tasty musical stew of classic rock, country and other hits. The group's set list this night spanned from Eric Clapton's "Let It Rain" to Rusted Root's "Ecstasy" and "Send Me on My Way," Dwight Yoakam's "Guitars, Cadillacs" to the Rolling Stones' "Paint It Black," Steely Dan's "Reeling in the Years" to Men At Work's "Down Under" (with Tim on flute) and almost everything in between. Acoustic Stew's musicianship, vocals and enthusiasm were top notch, and kept the audience dancing and grooving throughout.
The second Mass N Tha Grass Music & Arts Festival happened early last month at the Sinking Valley Fairgrounds in northern Blair County, providing a venue and showcase for the area's indie, alternative music and art community to spotlight their creations. I attended the event's middle day, Saturday, and witnessed several performers, beginning with singer and songwriter John Peacefire. Singing and playing electric guitar, John showcased his style of psychedelic and socially-charged folk music, singing original songs themed around societal issues, the natural world and mankind's future. Next was my first opportunity to see new Altoona-based rockers The Jaded Lips in action. Singer and guitarist Miles Strong, bassist Hunter James, keyboardist Brett Fanelli and drummer David Applas grooved the crowd with their mix of catchy, grooving original rock songs and one cover. Their songs were solid and infectious; they did such numbers as their debut single "Where Do We Run," along with "Neon Neck," "Miss Sunflower," "Black Lashes," "Whisper Words" and more, plus an edgy read of Bill Withers' "Use Me." From eastern PA, Starboard Sparrows then introduced their retro-toned style of folk and Americana music. All four members sing; TJ Zellers plays lead guitar and banjo, Nesha Parker plays acoustic guitar, ukulele and mandolin; Dave Griffith plays bass; and Jaimie Cavaliere plays ukulele, piano and guitar. Together, the group presented a sound that hinted at 1960s folk-pop flavors (think a modern-day Mamas & Papas) as they did original songs such as "Maybe I'll Figure It Out," "That May Be True," "I Will Stay" and more. Toledo, Ohio's Jojo Stella then dazzled festival onlookers with their edgy blend of funk, rock, blues and groove. Singer and guitarist Christopher Lee Metchis, drummer Dan Konold and bassist David Morris brought the funk, soul and jam rock vibe hard. Christopher delivered a sassy and soulful voice up front, and all three musicians explored and improvised on their instruments, resulting in exciting passages throughout their set. Jojo Stella finished strong with a smoking rendition of Traffic's "Dear Mr. Fantasy." The Roof finished the day's outdoor music with their own distinctive blend of soul, rock and jam elements. Singer and guitarist Frank Musaraca, lead guitarist Jake Finkbiner, bassist Ivan Zvorsky, drummer Skyler Scholl and guest percussionist Rich Stever (from Lenina Crowne) mixed original songs with select covers. The group did their current single, "We Sure Did," as well as "Satisfied" and some newer originals, and covered several Grateful Dead selections, as well as Tyler Childers' "Whitehouse Road" and Marshall Tucker Band's "Can't You See." Philadelphia-based comedian Quan Tate generated some laughter as the entertainment transitioned inside, where I saw the fest's primary organizer, Sascha Frost, with his solo electronica project Memory Collector. Sporting his masked persona, Sascha performed his original music creations, including many from his latest Memory Collector album "Future Eyes." Memory Collector's beats and grooves triggered dancing from the night owl crowd to close out the night's music. Hats off to Sascha and everyone who coordinated to make Mass N Tha Grass happen; it was heartening to see this venue and situation for area musical and artistic creativity come alive, as well as a large turnout to support it! Watch for the return of Mass N Tha Grass in 2022.
As reported in last month's column, several benefit concerts happened recently to help Harpo and Sucker Punch guitarist Chris Silvagni, who was diagnosed earlier this year with pancreatic cancer. One of those benefits was last month's "Ride 4 Rico" bike run and post-party. Starting at Horsepower Harley-Davidson in Williamsport, the ride finished at the Susquehanna Valley Big Twins Motorcycle Club near Lock Haven. There, several bands performed on two stages, and a Chinese auction and memorabilia raffle took place, with all proceeds going to the Chris Silvagni Foundation to help Chris in his cancer battle. Cass and Crew and Voyager started the afternoon's music; LeadFoot was just under way as I arrived. They were doing Four Horsemen's "Rockin' Is Ma Business," and their business of rocking was good as LeadFoot kept folks excited and grooving with 80s-era fare from Ratt, Warrant, Def Leppard, Poison, Motley Crue, Guns N'Roses, their extended version of Quiet Riot's "Metal Health" (which veered into a hip-hop midsection) and more. Next was August with their set of arena rock classics. Hybrid Ice's Bob Richardson fronts this group on lead vocals and keys, flanked by guitarist Shane Jones, bassist Lee Baird and drummer Rich Tressler. Kicking off with Led Zeppelin's "Kashmir," August kept the rocking steady with numbers from Van Halen, Bryan Adams, Great White, Loverboy, Judas Priest and more. Williamsport hair band rockers HairBourne got a few songs into their set before a fierce thunderstorm blew through and halted festivities for over an hour. What I did hear from HairBourne sounded good, as they did Ratt's "Round and Round," Shotgun Messiah's "Heartbreak Boulevard" and Dokken's "Unchain the Night." After the rains cleared out and the memorabilia raffle took place, music resumed with Williamsport-based trio Mum's the Word. Rooted in the blues, guitarist Shane Kelly-Woodward, bassist and sax player Steve Reeser and drummer Mike Mummey played a feisty selection of rip-roaring blues, blues-rock and boogie. Their set included numbers from Crosby, Stills, Nash & Young, Cream, rowdy versions of Cab Calloway's "Minnie the Moocher" and the blues standard "Rollin and Tumblin,'" and more. The Mason Dixon Band then kept the crowd excited with their classic-rocking set. The cast of guitarist and singer Gary Lynn, drummer Tim Aikey, bassist Tom Boatman and lead singer and guitarist Chris Johns did numbers from CCR, ZZ Top, Pink Floyd and Lynyrd Skynyrd. Adding humor to their performance was Gary sporting speedo-like shorts on the stage after saying he would wear them if the crowd raised $1,000; a late donation pushed the total raised to $1,130. And AC/DC tribute Halfway to Hell closed out the benefit. With vocalists Forrest Kline and Don Shoener in the Bon Scott and Brian Johnson singing roles respectively, plus guitarist Tony Harlan as a convincing Angus Young, Halfway to Hell performed favorites from throughout the AC/DC catalog. An added highlight was Harpo's Richard Smith making a guest appearance behind the drum kit during "Highway to Hell." It was great to see the large turnout, support and love for Chris throughout this day. Capping this leg of Team Silvagni's "Too Much Is Just Enough" benefit campaign, Ride 4 Rico raised a total of $21,000 to help Chris Silvagni; watch for more benefits and fundraisers to be announced soon.
After most fairs were cancelled last year due to COVID-19, county fair season returned to full swing this year, and I caught music at three area fairs in consecutive weeks. The Bedford County Fair in late July resumed live music on their grandstand stage, enabling me to catch my first look at The Kenton Sitch Band. Namesake Kenton on lead vocals and guitar, guitarist Brett Rodkey, bassist Jack Gassler and drummer Jaymeson Rowles blended country-geared original songs with country and rock'n'roll favorites. The group did all five songs off Kenton's recently-released EP "My First Truck," as well as songs from Jon Pardi, Jason Aldean, Stevie Ray Vaughan, Tim McGraw, Eric Church, John Mellencamp, Tom Petty, Dwight Yoakam, Queen and more. Their presentation was tight-sounding and enthusiastic, and the audience responded with cheers throughout the evening.
The following week was my annual trek to the annual Clearfield County Fair to see the double-bill of Jackyl and The Kentucky Headhunters on the grandstand stage. Prior to that concert, I caught entertainer Taylor Mason's performance on the Grove stage. A ventriloquist, singer, keyboard player and comedian, Taylor kept the audience laughing with his jokes and banter with several of his "dummies" – a sock puppet, a pig and a boy. He also did several novelty songs, such as "Yes I Am," "Heavy Metal Lullaby," "Take Out the Garbage" and more…Later at the grandstand, the Kentucky Headhunters led off the concert with their hearty mixture of country, country rock and southern rock. Lead singer and bassist Doug Phelps, lead singer and rhythm guitarist Richard Young, Fred Young on drums and Greg Martin on lead guitar played several of their best-known hits such as "Walk Softly on This Heart of Mine," "Oh Lonesome Me" and "It's Chitlin Time," as well as other favorites like "Stumblin'" and "Some Folks Like to Steal." They introduced a funny new Christmas season tune called "Let's All Get Together and Fight," and showed their blues chops on versions of "House of the Rising Sun" and "Have You Ever Loved a Woman." After Fred pounded out an impressive drum solo display, the group finished off with their version of Norman Greenbaum's "Spirit in the Sky" and their popular hit "Dumas Walker." Jackyl followed with their rowdy set, mixing hard-rocking hits and favorites. Singer Jesse James Dupree took charge of the audience from the get-go, welcoming them to the "PA-Jackyl 2021 Reunion," flanked by guitarist Jeff Worley, bassist Roman Glick and drummer Chris Worley. Jackyl roused the crowd with hit anthems such as "Down on Me," "Push Comes to Shove," "I Stand Alone," "When Will It Rain" and "Dirty Little Mind"; and they did favorites such as "My Moonshine Kicks Your Cocaine's Ass," "Back Off Brother," the ballad "Secret of the Bottle" and "Redneck Punk." Of course, the set built to the anticipated finale, "Lumberjack" – with Greg Martin of the Kentucky Headhunters joining in on guitar, Jesse grabbed his musical chainsaw and went to work on a wooden stool as he howled the words to the song, and finished by setting the stool on fire and smashing it on the stage to the delight of the crowd. Jesse and Jackyl then stuck around and greeted fans at the merchandise table for well over an hour after the performance.
And I drove through thunderstorms and downpours to get to last month's annual Huntingdon County Fair to see Beaver County-based bluegrass performers Echo Valley. A farm-based family group currently comprised of five sisters and a brother, Echo Valley blended beautiful vocal harmonies and excellent musicianship over two sets of traditional and gospel bluegrass, folk, pop standards and more. Elizabeth on acoustic guitar, Emily on fiddle, Olivia and David on banjos, Emmaline on upright bass, and Annamae on mandolin (a sixth sister, Isabelle, is currently on leave from the group as she prepares to get married) played such numbers as Jimmy Fortune's "I Believe," Christopher Stewart's "Paul and Peter Walked," Walt Aldridge's "Ain't No Ash Will Burn," "Walking in Jerusalem" and other gospel-flavored songs. They also did renditions of the Chordettes' "Lollipop," The Carpenters' "Top of the World," Frank Sinatra's "Fly Me to the Moon," original songs and more. Each of the musicians were spotlighted during the course of the performance, and the group shared stories about life on their farm, the adventures of being a musical family, and "Hee Haw"-like jokes and comic relief along the way.
The Keystone Regional Fire Rescue Department in Cresson hosted the six-night Cresson Community Carnival last month. Longtime area group Crossfire kicked off the music on the first night, Monday, with their mix of classic country, bluegrass and more. Most of the band's current members sing; Bob Fitzpatrick plays pedal steel, Jack Fitzpatrick plays guitar, Allan Fitzpatrick plays drums, Sam Chilcote plays lead guitar, and Mark Keiter plays bass. Performing as the sun set, Crossfire was in the midst of a version of "Roll in My Sweet Baby's Arms" as I first arrived. The group continued with their mix of country, honky-tonk, tear-in-beer ballads and more; doing numbers from George Jones, Hank Williams and Hank II, Buck Owens, Ricky Van Shelton, Moe Bandy and others. Crossfire's presentation was relaxed and fun; you could tell these guys were enjoying their musicmaking, joking with one another, honoring requests and providing a happy musical backdrop for this community event.
I took in two editons of the "Rockin' the Yard" summer concert series at the upper parking lot of Altoona's Jaffa Shrine, raising money for Shriners Children's Hospital, Blair/Clearfield Association for the Blind and FC814 youth soccer. The July 23 edition featured Aerosmith tribute Last Child and Felix & the Hurricanes. The Hurricanes kicked things off in strong fashion with their blend of original songs, classic rock, southern rock and more. Highlights included their versions of the Allman Brothers' "Dreams" and Blackfoot's "Train Train" (with Felix Kos' chugging steam engine guitar intro), their merging of Ted Nugent's "Stranglehold" into Focus' "Hocus Pocus," and the ZZ Top double-shot of "Heard It on the X" and "Blue Jean Blues" toward set's end. New York City-based Aerosmith tribute Last Child then delivered the Aerosmith party. From the opening seconds of "Back in the Saddle," it was clear that this band was in the saddle and had the audience's full attention. The group's singer and 'Steven Tyler,' Ralph Martinez, had the Aerosmith frontman's sound, style and swagger; he nailed Tyler's voice, polecat howl and vocalizations, and did so convincingly enough that you could close your eyes and think you were hearing the real thing! Over two sets, Last Child did most of the time-tested favorites from throughout Aerosmith's career; including old-school 1970s classics like "Toys in the Attic," "Same Old Song and Dance," "Sweet Emotion," their namesake song "Last Child" and others, also later favorites like "Jaded," "Crazy," "I Don't Want to Miss a Thing," "Dude Looks Like a Lady," "Livin' on the Edge" and many more. Last Child saved Aerosmith's two longtime iconic favorites for the homestretch, closing out the performance with "Walk This Way" and "Dream On."
"Rockin' the Yard" on August 13 were Downshift and Pat Benatar tribute group Fire & Ice. Stepping in late to open the night when the previously-scheduled opener had to bow out due to injury, Downshift cranked up the rock out the opening gate and fired up the party with their mix of mostly 1980s and 1990s rock. They heated up the crowd with tunes from Tom Petty, Foo Fighters, Billy Idol, Gin Blossoms, Alice In Chains, Smashing Pumpkins, their rocked-up take on Paula Abdul's "Straight Up" into Flock Of Seagulls' "I Ran," Metallica, Ghost, Pantera and many more. Making their return to the Altoona area, Long Island-based Pat Benatar tribute Fire & Ice – recognized and approved by Pat herself – celebrated her music over two sets. Singer Darion showed early and often that she had the voice to bring Pat Benatar's best-known songs to life. Fire & Ice did the essential Pat favorites, opening with "Shadows of the Night" and doing other Pat numbers such as "Treat Me Right," "Promises in the Dark," "I Need a Lover," "You Better Run," "Precious Time," "We Belong," the fiery first set-closer "Hell Is for Children" during the first set. An approaching thunderstorm shortened the group's nightcap set, but they still performed "All Fired Up," "Little Too Late," their title number "Fire and Ice," and closed out the show with "Love Is a Battlefield" and – of course – "Hit Me With Your Best Shot." Fire & Ice sounded strong through it all, with Darion frequently displaying her vocal power and range, and showing total appreciation to the crowd for attending and supporting the show.
Indoors, I enjoyed the return visit of the Reverend Horton Heat to McGarvey's in late July. Emceed by comedian Don Jamieson (of VH1 Classic's "That Metal Show" fame), the show started with Altoona 'dadcore' punk rockers The Snipped and their high-powered set. Virginia's Hackensaw Boys then presented their set of edgy roots music, merging elements of folk and bluegrass with punk-styled spirit. The group performed various original songs, and founding member David Sickmen's son, Jonah, played the charismo (the homemade percussion instrument invented and used during the group's live shows). The Reverend Horton Heat then delivered their rowdy roots-inspired rock'n'roll before the large audience. Jim "Reverend Horton" Heath sang and worked the strings of his Gretsch guitar, joined by longtime bandmate Jimbo Wallace on upright bass and Jonathan Jeter on drums. Opening with their surf-flavored instrumental "Forbidden Jungle," the group fired up the crowd with many of their favorites; including "Rockin' Dog," "Five-O Ford," "Big Red Rocket of Love," "Jimbo Song," "In Your Wildest Dreams," "Teach You How to Eat," "Liquor, Beer and Wine," "Galaxy 500" and more. The group also did the title track from their latest album "Whole New Life," and did feisty treatments of Willie Nelson's "Three Days" and Motorhead's "Ace Of Spades." Another anticipated highlight was the Reverend working his guitar while standing atop Jimbo's bass during "Big Red Rocket." When the McGarvey's crowd demanded an encore, The Reverend Horton Heat responded with their version of "Viva Las Vegas" followed by their frenzied "Psychobilly Freakout."
Everything else I saw recently in a nutshell: P&J Productions/Carysel Entertainment's production "John Lennon 1980" at Altoona's Mishler Theatre…The New Individuals as they played classic rock and pop hits to receptive audiences at Knoebel's Amusement Resort near Elysburg in late July…The Amish Outlaws bringing their wildly entertaining party to McGarvey's…Also Coltt Winter Lepley, The Jaded Lips and Maul inside McGarvey's, and PennSOULvania outside McGarvey's…The Zac Grace Band warming up baseball fans at People's Natural Gas Field in Altoona before the Altoona Curve-Harrisburg Senators game…An accidental downtown Altoona outdoor "doubleheader" featuring young singer and songwriter Ellie Irwin outside JJ Hadley's and Co. Brewers, followed by Indiana-based rockers Midnight Lights across the street at Levity Brewing Co…Avenue Of Kings rocking Drake's Bar & Grill in Huntingdon…And during my recent vacation trip to Lancaster, Leo DiSanto of Vinegar Creek Constituency entertaining passers-by at Kitchen Kettle Village near Intercourse. ***SIGH*** I got 'em all in!
The Altoona area music scene was saddened by the unexpected passing of Brian Stotler last month at age 43. Brian was an active part of the Altoona area's punk, hardcore and metal scene, and fronted a number of bands, including FedUp, Revolutionary Front, Dysfunktion and more. He and his bands were frequently involved in all ages shows, as well as various benefits at places like Aldo's and Peter C's. Beyond music, though, Brian was a personality off the stage, with an irreverent sense of humor that could easily trigger laughing fits for others. He was also an avid fisherman and hunter. He is survived by his parents, wife and two children.
News and notes…Black Cat Moan, Jeff Perigo & Friends, Lauren & Joe, Shades Of June and the West Hills Allstars are a few of many performers at the 2nd annual Homegrown Music Festival, happening Sept. 11 at Lorain Borough Park in Johnstown; proceeds help out the Community Foundation…Allman Brothers tribute group An Evening With…, Black Ridge, Fuse, Curtis and the Shakerz, Alyssa Hankey and Crawdad Joe are among numerous performers taking part in the E-Train Music Festival on Sept. 25 at Cherry Runn Lodge in Homer City; proceeds benefit the New Alexandria Fire Department…Popular former Altoona-based rockers Flight 19 reunite for "One Last Time at the Casino" on Sept. 4 at The Casino at Altoona's Lakemont Park; proceeds will benefit Air Force Mothers…The Jakobs Ferry Stragglers announced the departure of upright bass player Niko Kreider as he devotes more attention to his woodworking business in West Virginia; replacing him is Trish Imbrogno…Area musician Pat McGinnis has completed his coast-to-coast "Salt to Salt" cross-country bicycling journey; starting near the Golden Gate Bridge in San Francisco in late May, Pat bicycled through California, Nevada, Utah, Colorado, Kansas, Missouri, Illinois, Kentucky and Virginia, arriving at Virginia Beach and the Atlantic Ocean on August 2. According to Pat, new songs and a possible album inspired by his adventures may be forthcoming.
Please send correspondence and recordings to: Jim Price, 1104 S. Catherine St., Altoona, PA 16602. You can also e-mail me at jptheprofessor@gmail.com. And if you're into social networking, look me up on Facebook. Keep washing those hands and wearing those masks, and SUPPORT LOCAL MUSIC!