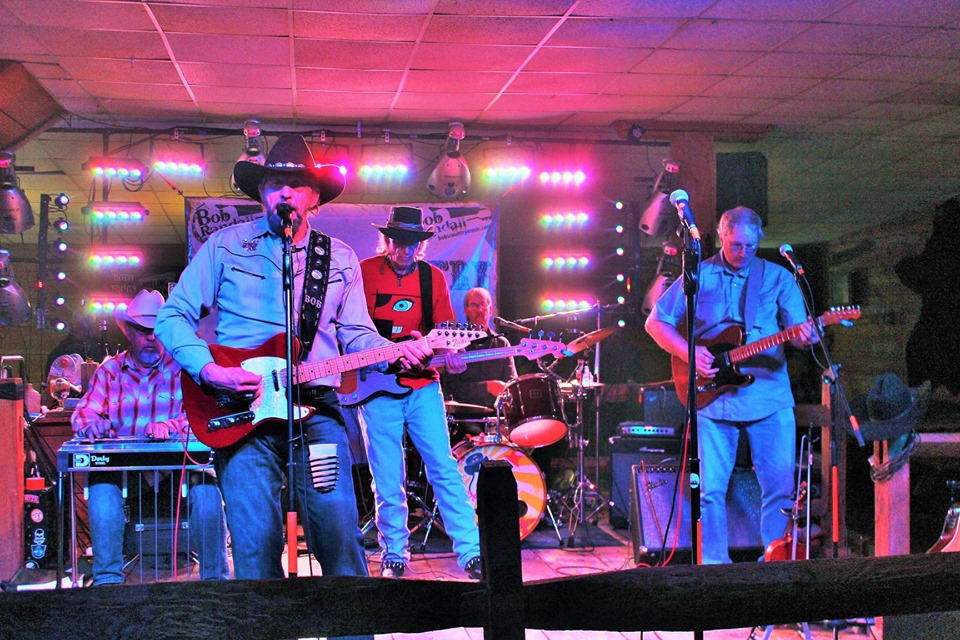 ---
By: Josh Noll
The start of it all has begun. The grass has slowed its' growth, the leaves are curling up and starting to fall. The nights have suddenly gotten cooler and things like flannels and hoodies have started to appear. It sucks that summer is at an end, but I must admit, I fucking love Fall! It's TRAIL season! Which, when I was younger, meant the only place you would find me on the weekends was in the woods, roasting dubs and throwing back some beers around the fire with my homies. I am hoping to get a couple more shreds in before everything around us freezes up into a big ol' ice chunk, but time is whirling by and plans are stacking up right into dark days of winter.
For the music scene it will give some much needed relief to the dog days of summer. With the super hot days we had the last couple months and drenching pop up storms, a lot of outside shows were affected, some even cancelled. You have to feel bad when you see the axes melting in the guys hands and that's before they even played a lick. Not to mention all the effort in setup and tear down for these outside events. So a big round of applause for anyone who took part in all the outside shows: either by organizing, setting up, playing or attending. Staying in the A/C all day can seem like the easy choice when it's hitting triple digits, but not these warriors. They get out there and get it done for all the fans. Wearing denim and black, with super bright lights shinning on them. Dedication is the name of the game and a little heat wave isn't going to slow them down. So cheers to all who participated these last couple months in keeping the music alive!
August was a blur really. It started out at Chick's aka Laurel Run Lodge for a night of music with Seldom Said No. They are a four piece acoustic Bluegrass/Americana band. They have the upright bass going on, along with some killer banjo and not the creepy kind that makes you want to jump back in your canoe. They did a mix of originals and some covers too. With one cover being Missy's fav song of the night, an "old" REM tune, spiced up with a flare of energy from the guys at Seldom Said No. Another notable moment from the night was Missy's passion for "adventure eating", which resulted in us trying the house special, frog legs! While it seemed like a risky thing to order, we just had to try them. To our surprise, they were very good. I'm not going to say it, "tasted like chicken", but I guess it was close. Check that one off the list thanks to Chick's aka Laurel Run Lodge. If you have not checked them out, be sure to see what is in store this month on the next page and make your plans to get out there.
This month I was asked to help judge the Whitaker Unplugged Acoustic Series finale. For those that haven't been following along, this is a songwriter competition that has been going on since March. Each month, they picked winners and it all led up to the finale with six great musicians from our local area. The finalists were Antonio Andrade, Josh Krevsky, Justin Angelo, Sarah Fiore, Corina Rose, and Cody Wilt. All of them did a great job which made judging something like this super hard. In the end, Josh Krevsky took the prize and won the spot on the Kunkel stage at the Harrisburg Kipona on Sept 1st at 5pm along with $500 worth of recording time donated by The Green Room Recording Studio. There was a great turnout for the finale and if your a songwriter out there looking for a shot at some time on stage, hit up Whitaker Center info for details on how you can be part of the next series starting in January 2020
The next day was a big one. The 11th Annual Drunken Puppet Show! This is an event I just always make time for. Jonny Suicide and his beautiful wife Teri, have been holding this event forever and it's always a blast. They open up their homestead to a bunch of fans and friends to get together and enjoy a day of music. You might think its all super heavy, facemelting metal, but you never know what your going to hear music wise at the Puppet Show. This year was no different. I was bummed I missed Link Lancelot and the Knuckle Draggers. With two of the members being Darin Cohick and Mic Widenhammer, think "The Inciter's", you know they are a band to check out. Hopefully they get some gigs in the area and start playing some more. Dead Cowboy was next (after a lineup change due to a lost drummer) and they were smashin the Metallica covers along with some other crowd fav's and had my attention right away. After Throwback 202's drummer found his way out of the hills of Perry County and onto the stage, they kept things hopping, including the guitar player who moved all over Jonny's yard with some extended range playing. Amazing how the wireless stuff works now days. Fourth, was Madness At Midnight. I have been waiting to catch a show and was not disappointed. Led by Heavy metal Diva, Kathy Ryder, it was plain to see they were there to rock They kept things up to speed as the day rolled on. Next was Decipher Life! Wait, ok…so maybe this year WAS a lot of facemelting metal. Haha! 'Cause that's what was going on! With Suicide Puppets hitting the stage after them, things just kept getting heavier. I love seeing the Puppets unmasked and out of make up. I also enjoy watching them get better and better every year, always bringing some new music for the fans. The last band of the night was an encore from last year with Awesomely Strong. Think Weird Al, x-rated, on steroids and that's what best describes them. Once again, they were a blast and even brought Jonny Suicide up to sing a duet. It was very romantic, haha! It was another great year, great food, friends, and music.
The last event I attended this month was at The River Bend Brewery in Newport for the Harleys For Heroes Giveaway. For people that are not aware of what Harleys For Heroes is: they build two old Ironhead Sportsters a year and give them to returning vets who were wounded while serving in Iraq or Afghanistan. They take no monetary donations, just parts. The bikes are as American in spirit and grit as the servicemen and women who receive them. When I say "they" I mean Gus Gustafson. He is the man behind the idea and he spends his life building these Hogs for deserving vets and asks for nothing but a smile in return. He is a local legend and it only takes talking to him for a minute to know why. He is the kind of guy who just got done fixing his shit, so he can run over and help the next guy keep his on the road. A true American legend and vet himself. You can always find him at swap meets and yard sales looking for parts for his next project. All so he can just give it away…that's Gus, a true "man's man" of the modern world. I have only been to fundraisers before and this was my first give away and it was a real tear jerker. Watching Veteran Alyssa Hutchison's face as she started to realize that this bike was now hers was priceless. The work Harleys For Heroes does for Veterans is amazing. Please go and check out the web page at Harleys-4-heroes.org. After the giveaway was over, we got the treat of hearing the duo of Carl and Tim Weidenhof play some tunes. They play the classics and are always up for donating to a great cause. This is one of Missy's favorite bands as her uncle and cousin have been keeping on the long Weidenhof family tradition of playing live music for the masses. They even had some help in the way of father son duo, Steve (of Saddlehorn) and Adam Clouser. They hit the more modern covers and then were followed up by Shawn Pike. Shawn is a Perry County native/Austin transplant that recently made his way back home and is always a treat to watch with his story telling tunes. After Shawn, Carl and Tim took the stage and closed the place down. Like REALLY closed it down. With some dancing and singing to end the night, it was a good time had by all.
As for what is coming up this month there are some big shows hitting the area. XL LIVE has the Supersuckers! on the 12th, Sebastian Bach on the 26th, and the Struts on the 27th. Suicide Puppets open for Stabbing Westward on the 7th at HMAC. Reverb has Bury Your Dead on the 14th with Exhorder on the 26th. Park Inn has Calling off Doug on the 7th, with Roadcase on the 12th for the 105.7X bike night. So much music, so little time get out there and enjoy the fall weather!
Last but not least, a happy belated birthday to Bob Randall who just released his new CD "Outlaw!" I got an early copy and have been enjoying it the last couple weeks. The CD is great for anyone into Outlaw Country with some great songs and producing, with the song 'Cold Kentucky Rain' being a stand out for me. Bob is playing with his full band, The Outlaws, and they have a bunch of show dates coming up. Be sure to check out the schedule on page 3 and make plans to attend now.
On the Birthday note, I would like to give a great big old Happy Birthday to a pair of boobs! That's right Happy Birthday on Sept 11th Zack Boob! And a huge HAPPY BIRTHDAY to the one and only RACHEL ROCKS/boob on the 2nd!! We love you both! Without Rachel Rocks I am not sure what I would do, she wears all hats around here including and not limited to head writer, lead photographer, delivery specialist, online security, family photo taker, lead party planner! You name it she can do it. LOVE YOU SIS!!
That's all for this month. Hope to see you out there on the road supporting local music. Take care and rock on! If you would like to be apart of the paper, please email me at Joshnoll@pamusician.net we are always looking for the next big thing.