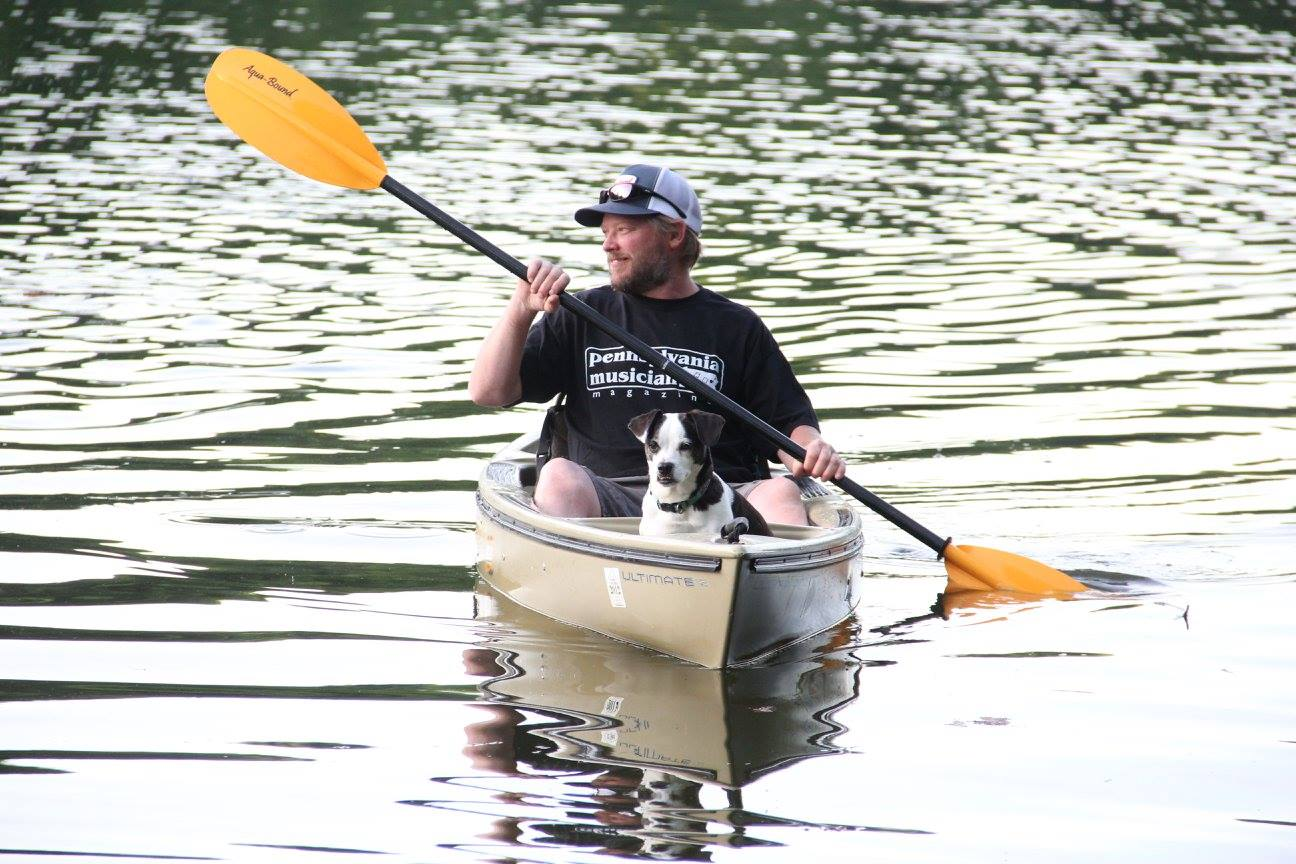 ---
Welcome back PA, to another action packed issue of the PA Musician Magazine. We have a full issue, with plenty of events to keep you occupied, while the cool air moves in and the leaves begin to fall. Get out and enjoy it because before you know it you'll be drinking pumpkin spiced drinks of all sorts and sizes and wishing you would have done more this summer.  
While running around this month we made it over to the first ever Worley's Wild Wild Music Festival! Hosted by Bill and Ann Worley and held at The Barn At River Bend in Newport. It was a great way to spend the day. They had Deimler's Concessions on sight cooking up the grub and Lindgren Craft Brewery filling the drinks up. Accompanied by Zach King and Bobby Battaglia (The Jacks) slinging and slaying the tunes.  A little summer shower rolled through right before we got there so the music was moved inside. No one seemed to mind as that meant we got to spend time in the beautiful barn and a cooler, less humid climate. People were still outside playing cornhole and enjoying the day as the music carried through from the Barn. It was like old times. I really miss The Barn at River Bend and hope they can continue to host local events like Wild Bill Worley's. Speaking with Wild Bill he mentioned the possibility of future events so keep your eyes and ears peeled for more details. The amount of local support that showed up really speaks to the need for such local events. Everyone was stoked and Zach and Bobby B put on a hell of a show. These guys both play heartfelt music that you can feel in your soul. Along with their originals, we were treated to some unique covers from Bobby B and some tear jerker Chub covers played by Zach King. Like all good days it seemed to end to soon but we left with our bellies full of good food, drink, and song so I'll call that a success. For more Wild Bill events go to FTG Entertainment on facebook and follow along.
So what's news for September?  Reverb has Behemoth on the 10th, Attila on the 14th, The Black Dahlia Murder on the 15th. All leading up to Guitar God, Yngwie Malmsteen on the 20th and Max & Iggor Cavalera on the 29th. Talk about a heavy hitting line up.  What could top all that… GWAR!! is coming to Reverb October 14th! Chris at Reverb has been bringing in the big metal shows for years, big hats off and thank you for all you do for the scene. 
Nick at 717 Entertainment is keeping the shows rolling at Lovedrafts Brewing Co. in Mechanicsburg. September starts off with Crown the Empire on the 6th, Bury Tomorrow on the 11th. Norseolve and Halocene on the 13th, with Icon For Hire on the 18th backed by Conquer//Divide, The funeral Portrait and Observe the 93rd. October 14th at Lovedrafts is the Suicide Puppets CD release party and I can tell you this CD is looking to be some of the best work the Puppets have done yet. I'm really excited for this one to hit the streets. 
Nick is also booking shows down at The Tourist Inn with Seventh Day Slumber on the 15th and Lynch Mob on the 30th with local heavy hitters Defiant and War Brothers. 
So much to do it's a little hard to pick where to go next. The Shermans Creek Inn's schedule is so full you could take a dart and throw it at the calendar and no matter where it hits you'll be having a good time; from motorcycle nights, to jeep and off road nights, they got you covered. Throw in some bikini washes and some live music and you're ready for a good time almost any day of the week. Troy is a dedicated supporter of live music and never has a cover charge for live music. Someone asked me how he does that and I said it's simple. Great food and drink prices and top notch service every time you go there keeps the place full. If you want to enjoy the end of summer stop by 'The Creek' some time and check it out, you won't be disappointed. 
So say you and your significant other are looking for something different, maybe something with a little MURDER!  The Doyle in Duncannon is hosting 'Murder At The Speakeasy' with the Oxymorons Improv Comedy and Entertainment Troupe on October 21st. Its a 1920's Themed Murder Mystery Night including a dinner. The Doyle is a beautiful location rich in history and a great spot for such an event. Get your tickets now by calling 717-596-0455.  Check out the Doyle's full schedule on page 3. 
Well that's it for this month, if you are reading this thank you for supporting the paper. If you want to join along and become part of 40 years of PA music history just give me a call 717-636-4203 or send me an email joshnoll@pamusician.net.  If you're selling something or looking for musicians send me a classified they are free just keep it under 20 words if you can.  Get out and support live music!