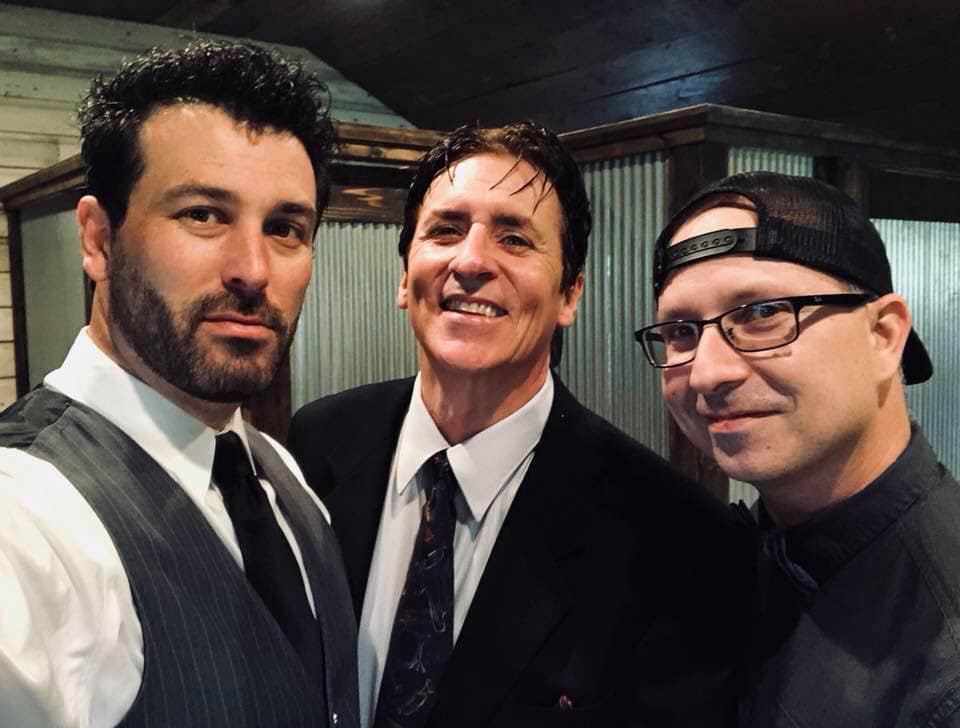 ---
By: Eric Hoffman
Greetings Rockers 'N' Rollers! Welcome to Spring and the slow return of possible live music again. As the world continues to navigate its way thru the pandemic with many receiving a vaccine, music venues have begun to prepare for their return. Harrisburg's premiere live venue, XL Live, plans to re-open this month on Friday the 16th with a focus on local artists. And HMAC will reopen on Thursday the 8th – and have begun to announce shows: Fozzy on September 9th and The Queers on September 12th. Local band, The Swisher Sweets, have also announced their return with a show scheduled at the New Cumberland American Legion on April 10th. It appears smaller shows will come first and hopefully get larger as the year progresses.
After going dormant for more than eight years, The Recher in Towson, Maryland, is preparing to reopen its doors for limited-capacity shows. The gigs begin with a Grand Opening on March 19th featuring Kelly Bell Band. The venue will be following COVID protocols, with tickets sold by table groups of four to six. Groups must arrive and enter together, will be subjected to temperature checks upon arrival, and all guests will be required to wear masks at all times except at their table. The 650-cap venue will be held to 100-person maximum capacity, including venue staff, for all shows. Over the years it has hosted the likes of Iggy Pop, Linkin Park, Slayer, Keb Mo, Vince Gill, and The White Stripes. Paul Manna of 24-7 Entertainment in Baltimore said these early shows are not about making tons of money, but just getting bands and artists back in one of Baltimore's most beloved venues. "Literally every local band I've spoken to is not concerned about money. They just want to come out and play for fans and play the new room."
The 63rd Annual Grammys took place at the Los Angeles Convention Center on March 14, 2021. In an exceedingly trying year devoid of live performance, it was gratifying to see the 63rd annual Grammy Awards do something it's never done: devote itself almost entirely to live performance. The show featured live songs from Billie Eilish, Taylor Swift, Haim, Brandi Carlisle, Lil Baby, Bad Bunny, Miranda Lambert, Harry Styles, Bruno Mars and Anderson Paak aka Silk Sonic, Dua Lipa and DaBaby, Megan Thee Stallion and Cardi B. Megan Thee Stallion was one of the night's big winners with three Grammy statuettes. Beyoncé and Taylor Swift both made history at the 2021 Grammys. Swift, 31, became the first woman to win album of the year three times. Beyoncé made history by surpassing Alison Krauss to become the most decorated female act in Grammy history. Beyoncé earned her 28th Grammy and is now tied with producer and multi-instrumentalist Quincy Jones for the second most Grammy wins. The late conductor Georg Solti is the most decorated Grammy winner with 31 wins. An epic In Memoriam segment featured performances and tributes to those who passed in 2020 including Bill Withers, Little Richard, Eddie Van Halen, Kenny Rogers and John Prine. Attendees wore masks, socially distanced by sitting at small tables.
According to multiple sources, Motorhead legend Lemmy Kilmister's ashes were placed into bullet casings and sent to some of his closest friends. Headbanger's Ball host, Riki Rachtman, shared a photo of his bullet on social media, stating "Today I received a bullet and was literally brought to tears." And retired tennis champion Pat Cash mentioned one given to Ugly Kid Joe's Whitfield Crane while the two had dinner at Lemmy's favorite hangout, The Rainbow Bar & Grill in Hollywood. Lemmy Kilmister was laid to rest in early 2016.
A federal judge refused to release jailed Iced Earth guitarist Jon Shaffer as he awaits trial in Washington in connection with the siege on the U.S. Capitol. The Judge ordered the 53-year old musician, who resides in Indiana, held without bail on six federal criminal charges. Shaffer's attorney argues his client knows he "used bad judgment" on January 6th and wishes he had a "do-over." He also argued the musician was not responsible for the insurrection and was encouraged by former president Donald Trump. "People have the right to believe the highest elected official." Schaffer surrendered to police on January 17th after Iced Earth fans recognized the musician in a photo released by federal investigators. Schaffer is believed to be one of at least 400 people being investigated for their roles in the insurrection.
Downtown Las Vegas' mammoth Life Is Beautiful festival has announced its much-anticipated lineup for September 17th-19th, topped by superstars Billie Eilish, Green Day, Tame Impala, A$AP Rocky, and Illenium. The lineup which includes 60-plus artists is no small feat as major U.S. festivals largely moving to 2022. General on-sale tickets for the three-day festival start at $330 plus taxes and fees. The strong lineup also includes HAIM, Young Thug, Glass Animals, FISHER, St. Vincent, 6LACK, Modest Mouse, Dillon Francis, Ludacris, Don Toliver, LANY, Brittany Howard, San Holo, J.I.D, Surfaces, Gorgon City, EARTHGANG, Death From Above 1979, All Time Low, and many others.