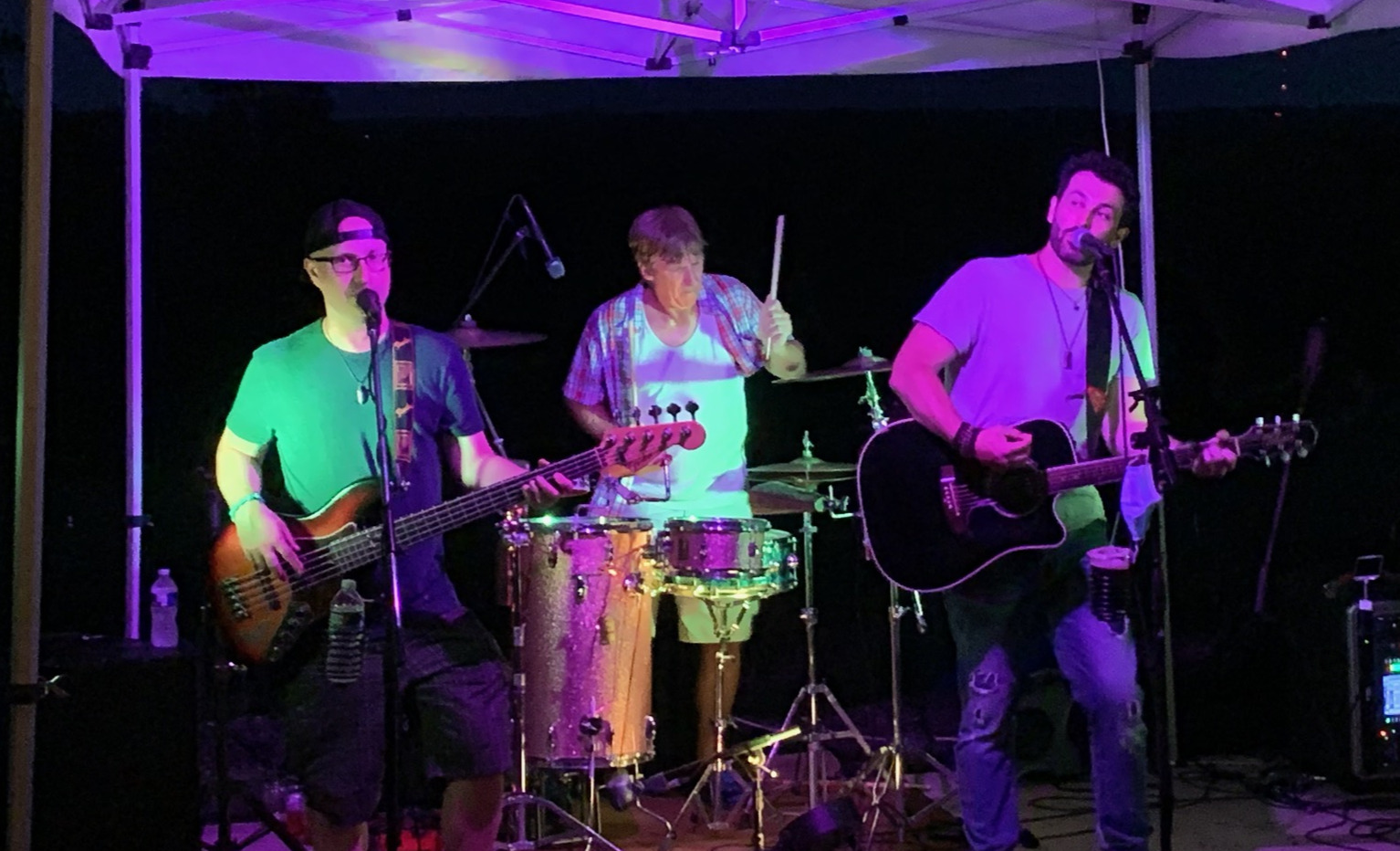 ---
By: Eric Hoffman
Foo Fighters, Jimmy Buffett, Jefferson Starship and New Kids on the Block performed for a Fenway Sessions Livestream on July 22. Hosted by Will Dailey at Boston's Fenway Park baseball stadium benefitting the Red Sox Fund and Live Nation's Crew Nation charity for COVID-19 aid. All proceeds went toward touring and venue staff. Fenway Park is a centerpiece when it comes to Boston venues and hosted Dropkick Murphys livestream on May 29. In 2019, Billy Joel, Zac Brown Band and Phish all played Fenway.
Rap superstar Kanye West has qualified to appear on Oklahoma's presidential ballot, the first state where he met the requirements before the filing deadline. West filed the necessary paperwork and paid the $35,000 filing and is one of three independent presidential candidates. West, who is married to reality television star Kim Kardashian West, initially announced his candidacy on July 4. He once praised President Donald Trump and said the two share "dragon energy," but now is no longer a Trump supporter and is "taking the red hat off." West, who says he's been diagnosed with bipolar disorder, often referred to himself in the third person and claimed he was "one of the most powerful humans" although acknowledged there were "a lot of alien level superpowers."
Paul Manna of 24-7 Entertainment is rejoining forces with Brian and Scott Recher to bring back one of Maryland's most beloved showrooms, the former Recher Theatre, which will now simply be known as The Recher. Scheduled to open as a 650-cap venue in September (or whenever local government allows mass gatherings to begin taking place), The Recher will include numerous upgrades in the form of a new stage, refurbished restrooms, sound and lighting improvements, new dressing rooms and catering from neighboring restaurant Towson Tavern. In its previous life The Recher hosted the likes of Iggy Pop, Linkin Park, Slayer, Keb Mo, Vince Gill, and The White Stripes. Technically located in Towson, Md., The Recher hosted 275 shows a year from 1997 to 2011.
The Rolling Stones are threatening President Donald Trump with legal action for using their songs at his rallies despite cease-and-desist directives. "The BMI have notified the Trump campaign on behalf of the Stones that the unauthorized use of their songs will constitute a breach of its licensing agreement,'' the Stones said. "If Donald Trump disregards the exclusion and persists, then he would face a lawsuit for breaking the embargo and playing music that has not been licensed.'' The Stones had complained during Trump's 2016 campaign about the use of their music to fire up his conservative base at rallies. Other artists have also complained about having their music associated with Trump's events. The family of the late rock musician Tom Petty said that it had issued a cease-and-desist order stating "Both the late Tom Petty and his family firmly stand against racism and discrimination of any kind. Tom Petty would never want a song of his to be used in a campaign of hate. He liked to bring people together.'' Grammy Award-winning musician Neil Young lashed out at Trump in 2018 after hearing one of his songs played against his wishes during Trump's pre-midterm campaign rallies. The Canadian-born musician admonished Trump for using his music in spite of earlier warnings
Live Nation, iHeartRadio, SIRIUSXM, Ticketmaster, and Pandora are now all under control of billionaire John Malone. The Justice Department approved a proposal that granted Malone a virtual 360 degree domination of the music industry via radio, streaming, concerts, festivals, and ticketing. Malone is known for his expansionist and aggressive business tactics and drew scrutiny in recent year for his support of Donald Trump's presidency. The recent acquirement dangerously gives one man and one company the ability to control the trajectory of the music industry.
Country music and Southern rock legend Charlie Daniels died early July 6 of a hemorrhagic stroke at Summit Medical Center in Hermitage, Tenn. He was 83. A member of the Country Music Hall of Fame, the Musicians Hall of Fame and member of the Grand Ole Opry, Daniels rose to fame in the 1970s with the Top 40 hit "The Devil Went Down To Georgia." Daniels was a road warrior who drew well until the coronavirus shut down touring in March. His last reported show was Nov. 23 at the Fox Theater in Atlanta. Daniels' lifetime record sales exceeded 135 million units. This put him in the ranks with musical legends like Paul Simon, John Lennon, Natalie Cole, Yes, the Temptations, and Jefferson Airplane. His earliest songwriting success came in 1964 when his co-written "It Hurts Me" became a Top 30 pop hit for Elvis Presley.