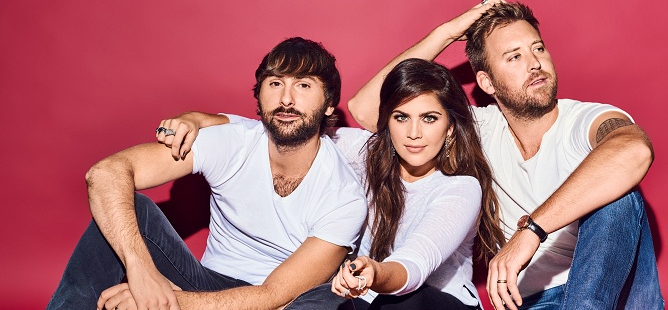 ---
By: Eric Hoffman
Greeting Rockers 'N' Rollers! Concerts and mass gatherings continue to be on hold as the world slowly begins to reopen with precautions to the Coronavirus pandemic. However, notable bands/artists have released new albums including: Bob Dylan (Rough and Rowdy Ways) his first new studio release in eight years. Neil Young (Homegrown) previously unreleased album from 1975 but was cancelled. Lady Gaga (Chromatica) her sixth full-length studio release. Danzig (Sings Elvis) the punk singer covers Elvis's popular songs. The Strokes (The New Abnormal) their first new studio release in seven years. Pearl Jam (Gigaton) their first studio release in nearly seven years. The Sounds (The Things We Do For Love) the Swedish indie rock band's sixth studio release. Wyldlife (Year of the Snake) the punk/garage band's fourth full-length album.
The guitar Kurt Cobain played during his famous performance on "MTV Unplugged" in 1993 sold for a shocking $6 million at auction. The 1959 Martin D-18E guitar has become a coveted item and the subject of a lengthy court battle. The purchaser Peter Freedman, a businessman from Australia, set multiple records with the acquisition. He now is the owner of the Most Expensive Guitar, Most Expensive Memorabilia, World's Most Expensive Acoustic Guitar, and World's Most Expensive Nirvana Memorabilia Sold at Auction. The album, MTV Unplugged in New York, became all the more significant when just five months after the set, the musician took his own life.
New Zealand appears to be one of the first countries to welcome back music festivals after all coronavirus restrictions were lifted June 8 after 10 weeks of lockdown. Borders are still restricted and when they will open remains to be seen, so promoters are currently focused on bills with New Zealand acts. All performers are homegrown: internationals are still not allowed into the country. Promoter, Auckland Live, has almost 70 events listed on its website from late June onward. One example shows a Rhythm & Vines festival selling 90% of its 20,000 ticket allocation for late December.
Grammy-winning country group Lady Antebellum is changing its name to Lady A, with members saying they are regretful and embarrassed for not taking into consideration the word's associations with slavery. The band said that they chose the name after the antebellum style home where they shot their first band photos, and it reminded them of Southern styles of music. Antebellum means before a war and the term has been widely associated with the pre-Civil War period in the United States when slavery was practiced. Lady Antebellum's career spans the past 14 years and are most recognized for their Grammy-winning No. 1 country hit "I Run To You." The band said it is deeply sorry for the hurt this has caused and for anyone who felt unsafe, unseen or unvalued.
Country superstar Garth Brooks brought a one-night drive-in concert event to 300 drive-in theatres across North America on June 27, with tickets for the "social distance party" selling for $100/per vehicle. Brooks stated, "They're going to run it just like a regular concert, but this is going to be all over North America, one night only. We are excited because this is a reason to get out of the house, but at the same time you get to follow all the COVID rules from every individual state and you get to have fun and stay within the guidelines of social distancing … we're calling it 'social distancing partying.'" 50,000 tickets were sold in the first two hours, and an estimated 120,000 tickets are expected to sell which would represent as many as 600,000 fans.
Kanye West has donated $2 million to support the families and legal teams for George Floyd, Ahmaud Arbery and Breonna Taylor. A representative for the rapper confirmed that some of the money donated would fully cover college tuition costs for Floyd's 6-year-old daughter, Gianna. West marched with peaceful protesters in his hometown of Chicago this past month.