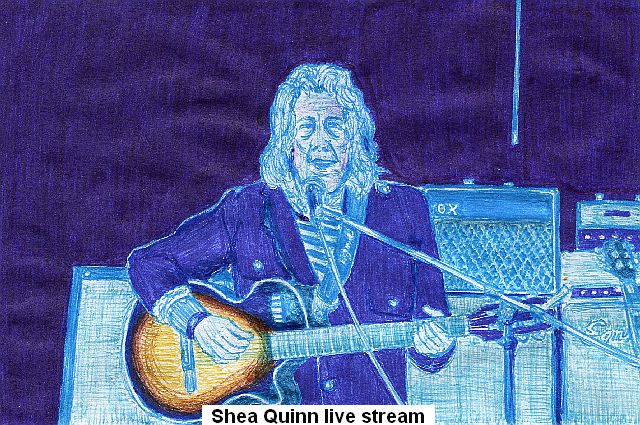 ---
By: Jim Price
Just a kid aged in the single digits when the 1960s (and especially 1968) happened, I was too young to fully grasp the craziness happening in the United States and the world at that time. But as I began listening to rock'n'roll music when my teenage years arrived in the 1970s, I grew up hearing the songs that addressed what was happening, as famous musicians like Bob Dylan, Marvin Gaye, CSNY, Edwin Starr, The Beatles, CCR, Black Sabbath and numerous others documented and channeled observations and perspectives about the Vietnam War, the civil rights movement, the Kent State killings, national politics and a world seemingly spiraling out of control. 2020 is already being compared to 1968 in terms of societal turbulence, and – confined and unable to play live events – a number of musicians are turning their attention to creating new music about what they see happening in the world. On my "Homegrown Rocker" local music radio show, I have already received and aired recordings from area musicians about COVID-19 and the shutdown, George Floyd's death, Black Lives Matter and racial equality, and more. As the chaotic narratives of this year continue to unfold, it's likely that more musicians will channel their observations and feelings into songs, and document these troubled times we live in for future generations to hear and experience. (One new local album about COVID-19, Ted McCloskey's "The Lost Season Sessions Vol. I: The Big Pause," is reviewed elsewhere in this issue.)
As live music starts to resurface on the state's stages, I have been easing myself back out to catch a few live shows in recent weeks. Still wary about COVID-19, I've been avoiding crowded situations and attending performances where social distancing and safer protocols are being observed. My first venture back into the public live music environment happened at Altoona's Kryptonite Nightclub (formerly 30 Something/City Limits/New Sebastiano's), where I saw Lauren & Joe as they kicked off their weekly Thursday night residency here during the summer months. Playing next to the newly-installed second bar area by the dance floor, Lauren and Joe George played three sets of acoustic tunes, mixing a variety of sounds and debuting numerous songs they learned during their COVID-19 shutdown "vacation." Both were very happy to be playing to people again, and it showed as they gave hearty renditions of tunes from the Black Crowes, Carole King, Fleetwood Mac, Jewel, Shania Twain, Radiohead, Spin Doctors and more. They had learned some 30 new songs during the shutdown, and retained half of them for inclusion into their current live show; some of those were performed this night, including Lady Gaga & Bradley Cooper's "Shallow," Sia's "Cheap Thrills," Tones and I's "Dance Monkey," the Eagles' "Hotel California" and their night-finisher, Rick Astley's "Never Gonna Give You Up." Another new one was part of the duo's tribute to John Prine, as they unveiled "Lake Marie" following their take on "Spanish Pipedream." And they did another highlight that I always look forward to, Lauren's potent voice on Jefferson Airplane's "White Rabbit!"
McGarvey's in Altoona has begun presenting acoustic entertainment that same weekend, and I saw Walkney frontman Derek Mrdjenovich there as he performed solo acoustic. Derek did many of his original songs through the night to a receptive audience of fans and friends. Derek mixed a number of new songs with tunes from his "Oh No" EP. Some of his songs included "Unhappy," "I Always Wanted You" and "Medicine." Derek channeled various emotions through his voice, ranging from delicate to intense, and cheers of approval from the assembled onlookers grew as the night progressed.
And "dadcore" punk-rocking dads The Snipped ushered in Father's Day by anchoring their second annual Father's Day Bash at McGarvey's. This triple-bill kicked off with Pittsburgh-based punk trio The New 52. Singer and lead guitarist Brian, bassist Wes and drummer Greg generated high-octane, melody-geared punk rock original songs to set the tone of the night. Among their songs were "Welcome to Suburbia" and the fast and frantic "Drunk Again"; the group also did a version of Green Day's "One of My Lies." Altoona's X's For Eyes followed with their high-velocity brand of punk rock. Singers and guitarists Tom Noel and Tim Mort, bassist Oob and drummer Justin Fair fired through original tunes old and new, including songs from their latest recording "Everything's Falling Apart" such as "I Don't Wanna Wait," plus newer songs such as "814" and "Shut Your Mouth," the short and sweet "FU" and more. Happy to be back on a live stage, X's For Eyes made it count, throwing full vigor and intensity into their performance. Introducing new bass player Frank Conrad, The Snipped finished the night with their mix of new and established "dadcore" original tunes plus a couple of amped-up covers. Frank, singer and guitarist Mike Wax, lead guitarist Jeff Reid and drummer Justin Burket fired up the audience with numerous new numbers plus songs from their "#dadcore" CD such as "Walk Away," "Hand That Feeds," "All We Know," "Bus," "Friday Night" and "Along These Streets." They also gave punk rock reboots to Bruce Springsteen's "Born to Run" and Genesis' "Invisible Touch." The Snipped gave away several "dadcore" dad-themed prizes to audience members, including outdoor coolers and a home repair store gift card; and they welcomed former Flannels frontman John Brehm up to help on backing vocals during their encore.
To the online music front…One of my favorite summer events in recent years has been the annual Smoked Country Jam Bluegrass Festival, a fundraiser for the Lupus Foundation held every June at the Quiet Oaks Campground near Cross Fork (north of Renovo). As with many outdoor events, this year's Smoked Country Jam was cancelled due to COVID-19 concerns. But thanks to an idea by performer Van Wagner, the online Smoked Country Jam Summer Solstice YouTube Event was organized, with Van editing together live performance video segments contributed by 15 of this year's scheduled performers. Presented on YouTube during summer solstice day, June 20, the 2½-hour video (which can still be viewed) featured excellent performances, along with greetings and messages from organizers Ron and Teresa Kodish plus many of the festival's volunteers. One of several festival newcomers, Colorado's Rapidgrass opened the online event. Four members strong, they did two songs; the first displaying a country-swing flavor, and the second a take on Willie Nelson's "Blue Eyes Crying in the Rain." Another new act was western PA's The Millbillys, a trio featuring established harmonica player Charlie Barath, Well Strung bassist Jeff Scheller and guitarist Sam Stuckey. They did one song, a swing-geared original of Charlie's called "Losin' My Mind Over You." Two new family-based bands also contributed video performances, the Williamson Branch and Echo Valley. From Nashville and six members strong, the Williamson Branch – parents Kevin and Debbie Williamson plus daughters Melody, Caroline and Kadence, plus Anthony Howell on banjo – introduced their bright brand of "classy, sassy, bluegrassy" music during their three-song set. A youthful group comprised of six sisters and a brother from a farm family in Beaver County, Echo Valley displayed heart, enthusiasm and bright harmonies during their three-song performance, capped with the sisters belting out a 1940s Andrews Sisters number, "Oh Johnny, Oh Johnny, Oh!" Besides editing together the Solstice video, Danville's Van Wagner performed his two-song set near a campfire, performing his songs "North of 80" and "Crosscut Saw." The video also featured performances from returning Smoked Country Jam performers such as Nashville-based Huntingdon County native Doug Forshey, Tennessee's Valerie Smith (sans her band Liberty Pike), Asheville, North Carolina's Fireside Collective, Lock Haven's Lockport Drifters, western PA's The Jakobs Ferry Stragglers, Harrisburg's Colebrook Road, Pennsburg's Texas Rose Band, Altoona's Mama Corn, West Virginia's Silas Powell & the Powell Family Band, and Pittsburgh's Well Strung. Many of this year's scheduled performers have already committed to performing at next year's Smoked Country Jam – "Twice as fun in 2021," the festival will happen June 17-19, 2021. I plan to be there!
The day before her two-song set during the Smoked Country Jam Summer Solstice event, I also encountered one of Valerie Smith's solo live stream performances. This became an intriguing presentation, as Valerie introduced the online audience to a number of new folk-geared songs she has been working on, based on a journal written by her great grandmother, Maggie. These songs will appear on Valerie's next album, tentatively called "Maggie's Journal." The songs – many darker in tone – deal with parts of Maggie's life revealed in the journal, including hard times during her post-Civil War childhood and young adult years. Some of the songs Valerie performed included "I Was Too Young to Know," "Started Wrong in Life," "Warm My Feet to Cry," "Blue Bottle of Bad," "Jim Dell You Came From Hell," "Olga's Lullaby" and more. Valerie did several other songs as well, including "I'm Fine Being Me," her popular "Something About a Train," a new song written about her father entitled "Talking to Daddy," "Red Clay Halo" and a request for "I Found Love Where It Wasn't Supposed to Be."
Every so often as live streaming has picked up in popularity during the shutdown period, it's possible to witness famous musical names who are doing live stream events, and view their performances from our own homes. Some that I have witnessed so far included the Dropkick Murphys, Ed Roland of Collective Soul, ukulele virtuoso Jake Shimabukuro…and now Tommy Shaw. Tommy performed an online Facebook live stream event in late May, part of the Number Juan Tequila Concert Series on VBar Live. Former area musician John Solinski "opened" the performance earlier in the evening, also part of the Number Juan Tequila series. I caught the last half hour of John's set as he brought his fun party online with sing-alongs and requests, doing numbers from Tom Petty, Joe Walsh, John Mellencamp, Bon Jovi, Neil Diamond and more. Number Juan Tequila owners – comedians Alex Reymundo and Ron White – soon introduced Tommy as he performed from his living space. Brandishing several acoustic guitars along the way, Tommy sang an assortment of material, spanning his Styx and Damn Yankees libraries, his bluegrass album, a few newer songs, and even a few audience requests. He opened with one of Damn Yankees' popular numbers, "Come Again," before introducing a new song, "Sound the Alarm," from the forthcoming next Styx album. He broke out his version of Led Zeppelin's "Going to California," followed by "I'll Be Comin' Home" from his 2011 bluegrass album "The Great Divide." Tommy then entered the Styx library to do "Fooling Yourself (The Angry Young Man)" and a request for "Blue Collar Man." Tommy then honored a request for something influential by doing a verse of a Yes classic, "(I've Seen) All Good People," before switching to his 12-string guitar for another Styx classic, "Crystal Ball." He then returned to his bluegrass album for the title track, "The Great Divide." Tommy mixed Styx and Damn Yankees classics for his homestretch, finishing up the performance with his acoustic versions of "Renegade," "High Enough," "Too Much Time on My Hands" and "Sing for the Day." This was a fun performance; Tommy's voice can still hit the high notes, and it was enjoyable to hear his Styx and Damn Yankees numbers in stripped-down acoustic form. After the performance, Alex and Ron joined Tommy and his wife, Jeanne for an online chat session that lasted well into the night.
I also checked out last month's live stream double-bill of Maryland-based bands Southern Charm and Wake The Neighbors, presented by Showtime Sound. From Frederick, Maryland, Southern Charm opened with a lively set that mixed popular country, classic rock hits and more. Together since 2014, the group features two lead singers, Kimmie Smith and Lauren Carnahan, along with guitarist John Turcotte, bassist Dave Clements and drummer Ricky Slezak. Southern Charm delivered their music with excitement and charm, performing numbers from Miranda Lambert, Little Big Town, the Eagles, Fleetwood Mac, Linda Ronstadt, Dixie Chicks, Nitty Gritty Dirt Band, Keith Urban, Shania Twain and more. Both Kimmie and Lauren brought hearty voices up front, as well as tight vocal harmonies; and the rest of the group displayed tight execution behind them. Wake The Neighbors then brought the rock, delivering a mix of classic rock, alternative rock, metal and more. This group features two former Altoona musicians, Nevermoure/Vs. the Earth alumni Mike Ritchey on lead guitar and Shawn Hocherl (also vice president of Showtime Sound) on drums, along with Mike Newberry on lead vocals and guitars, and Chuck Moore on bass, keys and vocals. Opening with an impressive version of The Darkness' "I Believe in a Thing Called Love," Wake The Neighbors woke the online viewership with hard-rocking favorites from AC/DC, Led Zeppelin, Metallica, Tool, Fallout Boy and more. The group also broke out versions of Stevie Wonder's "Superstition" and – with Chuck providing the raps – Montell Jordan's "This Is How We Do It." The band members sans Shawn swapped instruments (Mike Ritchey on keys, Mike Newberry on bass and Chuck on lead guitar) for Journey's "Don't Stop Believin,'" and Wake The Neighbors brought classic metal firepower on two Iron Maiden tunes, "The Trooper" and the set-ending "Run to the Hills." Mike Newberry showed power, range and clarity in his voice up front, and the rest of the group sounded powerful and precise.
Four years ago – during Memorial Day weekend in 2016 – two friends and I did a "day-cation" journey to Washington, D.C. to visit the Newseum news museum (which closed its doors at the end of last year). As part of that journey, we rode the Metro subway and a bus to Old Town Alexandria to check out shops, eateries and displays. While there, we walked past a young, teenaged rock trio playing on one of the lawns, and watched them for a few minutes. I learned that their name was Flippin' Eyelids, and liked their page on Facebook. Four years later, in late May, I came across Flippin' Eyelids performing a live stream event, and checked out their performance. Based in southern Maryland, Flippin' Eyelids are three brothers – Sam, Eli and Ray Guzzone, playing drums, guitar and bass respectively. During this live stream, they played an energetic variety of tunes, spanning the Beatles' "Come Together" to Sum 41's "Fat Lip," the Commodores' "Brick House" to Blur's "Song 2," "Wagon Wheel" to Lynyrd Skynyrd's "Simple Man" and just about everything in between. Flippin' Eyelids sounded sharp, and played their tunes with a lot of enthusiasm. It was cool to run across Flippin' Eyelids online and see that their musical journey has continued since that day four years ago. The group was raising funds during the live stream to record two of their original songs; those completed songs were released on digital platforms at the end of June.
Also online in late May was Harrisburg's Nate Myers with a live stream performance. Armed with acoustic guitar and harmonica (and even kazoo), Nate mixed up some original tunes, train songs, blues, folk and gospel sounds. He opened his set on the harmonica, performing "Tell Him What You Want (Jesus on the Mainline)," one of a few gospel songs he did this night. Nate introduced a couple of songs from his forthcoming new album, and he also did one of my favorites of his original tunes, the title track from his "It's My Music" album, a song inspired by the story of Muddy Waters. Nate also did a few trainwreck-themed songs, including Reverend Andrew Jenkins/Jimmie Rodgers' "Ben Dewberry's Final Run" and "Wreck of the Old 97," plus a train-themed harmonica instrumental. There were also Nate's takes on Kris Kristofferson's "Sunday Mornin' Comin' Down" and the ever-popular "Wagon Wheel," and he also did several other gospel numbers such as a request for "I'll Fly Away," "I've Got a Home in That Rock" and his closer, "This Little Light of Mine." This was an enjoyable set, with Nate's hearty, soulful voice and dazzling harmonica skills ever-present, and his personality shining bright as he eagerly greeted online visitors and shared the inspirations behind a few of his songs.
Shea Quinn (of The Sharks and Luv Gods fame) has been making live stream appearances recently as well. During late May, I watched Shea as he performed a midday live stream matinee on LancasterOnline for the debut of their "Quarantunes" streaming series. Playing guitar and singing, Shea played an assortment of original tunes, including several from The Sharks' catalog such as "Only Time Will Tell," "Do You Remember," "Don't Blame Me" and more. He also did a few he co-wrote with Jeffrey Gaines, including "Love Disappears" and the set-closing "What It Is." Shea also mixed in a few covers, including renditions of David Bowie's "Starman," INXS' "Don't Change," the Stray Cats' "Runaway Boys" and Badfinger's "Baby Blue." It all sounded good; Shea was having fun with the online audience and the live stream host, taking requests and giving shout-outs to fans along the way.
Penn State's public radio and television outlet, WPSU, recently adjusted their digital online local music video series, "Metronome" to the current climate with "Metronome From Home," featuring local and regional musicians performing from their own homes. State College-based singer and songwriter Eric Ian Farmer appeared in last month's installment of the series. Eric performed five songs and fielded interview questions from "Metronome" host Alex Rabb during the presentation. Displaying his smooth, soothing and soulful voice, Eric did three a cappella numbers, opening with "Muse" and singing "Brother to Brother" and "Show Me the Way" for his last two songs, tapping accompanying rhythms on his hands and chest. Eric also strummed the guitar on two of his other original songs, "Love Thing Part 2" and "Not Only Ferguson." Eric gave dynamic performances throughout, and again showed his quality of building emotional impact through both his passionate singing and quieter passages.
If you browse through Facebook during evenings, you may have encountered northeastern PA's John Nasser during his frequent video and live stream presentations. I happened upon his "1970s Upbeat Classic Remakes" presentation last month, as John – owner and engineer at Holland Sound Recording Museum near Scranton – shared videos of his solo performances on a wide variety of 1970s-era classics. Playing keys, some percussion and singing, John delivered full key arrangements and a strong voice on renditions of Styx's "Come Sail Away," Queen's "Bohemian Rhapsody," Billy Joel's "Scenes from an Italian Restaurant," an abridged version of Elton John's "Funeral for a Friend/Love Lies Bleeding," Don McLean's "American Pie," Toto's "Africa" and more. Alternating camera shots enabled viewers to see John doing his thing from different angles. These views, John's musical skills and arrangements made this an entertaining and satisfying presentation. John likes to do themed presentations; other recent themes have included "1960s Hippie Songs," "Frank Sinatra Remakes," showcases of his original songs and more.
Other live stream performers and performances I have seen in recent weeks included sets by Skye, Kalawati-Carmen and Maleena during the online Pittsburgh Women's Music Festival (presented by Mr. Smalls Theatre)…Norman Nardini's always-entertaining bi-weekly live streams, and online performances from North Carolina's Josh Daniel (with his emphasis on the Grateful Dead), Dan Stonerook, The Evergreens and Nick Miller.
News and notes…Cancellations as a result of the COVID-19 pandemic have heavily impacted the region's summer fair season; The annual Clearfield County Fair, Bedford County Fair, Huntingdon County Fair, Clinton County Fair, Jefferson County Fair, Indiana County Fair and American Legion County Fair (formerly Cambria County Fair) have all pulled the plug on their respective events for this year…Also cancelled for this year is the Alive at Five Summer Concert Series at Altoona's Railroaders Museum, the 29th annual Ebensburg PotatoFest, the 5th annual Northern Cambria County Regional Heritage Festival, the annual Bellefonte Arts & Crafts Fair, Pittsburgh's Millvale Music Festival (originally postponed until August) and the entire summer concert season at Johnstown's historic Roxbury Bandshell…Johnstown-based acoustic duo The Evergreens have announced they will embark on a west coast performance tour this month…Former members of Darkness On The Radio and The Snipped have formed a new trio called The Heathen Parade…Lewistown-based hard rock band Junkhouse has disbanded, with singer Brent Carolus, drummer Brad Slemons and guitarist Jeremiah Shafer forming a new, yet-unnamed band project…Tyrone-based thrash-metal band E.N.D. has announced their end, as the band members are going their separate ways…Shades of June singer Ryan Krinjeck is in the process of recording his first solo album, which is expected out later this year…Members of Chris Woodward & Shindiggin' have created a new song and video about well-known area sound engineer Jeff "Ritt" Rittenhouse; the song, called "Ritt's Drunk Again," celebrates "Ritt's" rising celebrity status on social media via a series of memes, cartoons and photoshopped images captioned with the words "Ritt's Drunk Again," and the accompanying video shows a succession of many of these Facebook images…A new documentary film called "Land and Water Revisited" – containing music created by Chris Rattie – will be premiered via live stream from the State Theatre in State College on July 24; a remake of a 1961 documentary "Land and Water" featuring Penn State archaeologist William T. Sanders, the film explores changes to México's Teotihuacán Valley and its people during the past 60 years.
And as we get back to the print issue this month, I express heartfelt thanks again to my "street team" who helps get PA Musician to various locations in west-central PA: Mo Yon (Bedford), Zac Grace (southern Bedford and Huntingdon Counties), Deanna Trio-Schompert (Johnstown and Somerset) and Dylan Miller (Huntingdon).
Please send correspondence and recordings to: Jim Price, 1104 S. Catherine St., Altoona, PA 16602. You can also e-mail me at jptheprofessor@gmail.com. And if you're into social networking, look me up on Facebook. SUPPORT LOCAL MUSIC!