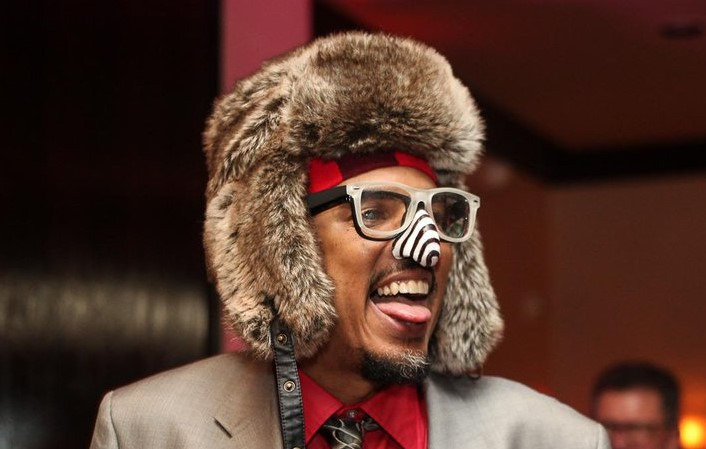 ---
By: Eric Hoffman
Greetings Rockers 'N' Rollers! CONCERTS ARE COMING! There is a light at the end of the tunnel for the return of large live concerts. New concert dates are being released daily in Harrisburg, Hershey and York. Confirmations include: HARRISBURG UNIVERSITY: Aug 27 – Young The Giant. Aug 28 – Jason Isbell. Sept 23 – Cage The Elephant. Sept 25 – Portugal the Man. HERSHEYPARK STADIUM: July 9 – Luke Bryan. July 17 – Rod Stewart / Cheap Trick. Aug 6 – Disturbed / Staind. Aug 10/11 – Phish. Aug 13 – Green Day / Fall Out Boy / Weezer. Aug 19 – James Taylor / Jackson Browne. Aug 21 – Zac Brown Band. Aug 28 – Dead & Company. Sept 5 – Maroon 5. YORK FAIR: July 23 – Jake Owen. July 24 – REO Speedwagon / Styx. July 25 – Pit Bull. July 26 – Kane Brown. July 27 – Skid Row / Warrant. July 28 – Get The Led Out. July 29 – Casting Crowns. July 30 – Halestorm. A few Hershey dates postponed until 2022 include: July 12, 2022 – Motley Crue / Def Leppard / Poison / Joan Jett. Aug 6, 2022 – Santana / Earth Wind & Fire. Other bands who have announced large tours include Kings Of Leon with Cold War Kids (Aug 24 – Columbia, Md). Evanescence / Halestorm (Dec 14 – Pittsburgh, Dec 17 – Camden, NJ). Korn / Staind announced 28-dates (Aug 13 – Camden, NJ, Aug 14 – Scranton, PA). Genesis. Dierks Bentley.
Tons of massive festivals are scheduled: Aftershock in California (feat Metallica, The Misfits, Limp Bizkit). Louder Than Life in Kentucky (Nine Inch Nails, Metallica, Korn). Firefly in Delaware (Billie Eilish, The Killers, Lizzo). Governors Ball in New York (Billie Eilish, A$AP Rocky, Post Malone). Peach Music Festival in Scranton, PA (Oysterhead). Rolling Loud in Miami (A$AP Rocky, Travis Scott, Post Malone). MMRBQ in Philadelphia (Jane's Addiction, The Offspring, Cheap Trick). Lollapalooza in Chicago (Post Malone, Foo Fighters, Miley Cyrus, Megan Thee Stallion, Journey).
Live Nation has already booked twice as many shows for 2022 as it did in 2019. Due to the upward trajectory of COVID vaccinations, especially in the U.S., Live Nation is increasingly confident in the return of live music, and sooner rather than later. The company has already confirmed several significant tours for 2021, including Dave Matthews, Megadeth with Lamb of God, Brad Paisley, and Chris Stapleton, as well as fall festival dates which are selling out in record time. Live Nation is already seeing confirmed major tour dates for 2022 up double digits from the same time pre-pandemic in 2019 for 2020. Tours already announced for 2022: Rage Against the Machine, My Chemical Romance, Bad Bunny, Roger Waters, and Rina Sawayama.
NATIONAL NEWS: Jay-Z, Foo Fighters and the Go-Go's were elected to the Rock & Roll Hall of Fame their first time on the ballot, leading a class that also includes Tina Turner, Carole King and Todd Rundgren. The hall will also welcome LL Cool J, Billy Preston and Randy Rhoads with musical excellence awards, and honor Kraftwerk, Gil Scott Heron and Charley Patton as early influencers. Both LL Cool J and Kraftwerk had each been nominated six times as performers without being elected. Finalists who will have to wait another year for possible enshrinement include: Rage Against the Machine, Kate Bush, Chaka Khan, Devo, Iron Maiden, New York Dolls, Dionne Warwick, Fela Kuti, and Mary J. Blige. A committee of 1,200 artists, historians, and music industry members, as well as a fan vote, determine this year's Rock and Roll Hall of Fame class. In order to be eligible, a nominee's first recording must have been released at least 25 years ago. The induction ceremony, to be held at the Rocket Mortgage Fieldhouse in Cleveland on Oct. 30, will simulcast on SiriusXM and air later on HBO.
Iron Maiden's Bruce Dickinson shared his feelings concerning the Rock Hall's denial. When asked whether Maiden should be in, Dickinson replied, "Absolutely, I actually think the Rock & Roll Hall of Fame is an utter and complete load of bollocks, to be honest with you. It's run by a bunch of sanctimonious bloody Americans who wouldn't know rock n' roll if it hit them in the face. They need to stop taking Prozac and start drinking f*ing beer." Maiden has been eligible since 2005, but only this year received their first nomination. Paul Stanley of KISS stated, "Regardless of whether it matters to them. Maiden no being in the Rock Hall is INSANITY."
Local favorites KIX released a statement regarding guitarist Ronnie 10/10, "KIX regrets to announce that our friend and brother guitarist Ronnie "10/10" Younkins is temporarily unable to perform with KIX for the foreseeable future. We wish Ronnie all the best, and we hope for his speedy return to the band. Meanwhile, we welcome guitarist Bob Pare for KIX's upcoming performances. Pare has a long career performing live with various bands including Forcer, Ever Rise, Project: Euphoria, and most recently, RUSH tribute band SUN DOGS with KIX bassist Mark Schenker. Please join KIX in welcoming Bob to the family, while we await Ronnie's eventual return."
Shock G, the leader of hip-hop group Digital Underground died at the age of 57. The rapper-producer was found unresponsive in a hotel room in Tampa, Florida. The performer had struggled with drug addiction for years. The group found fame with the Billboard Top 10 hit "Humpty Dance" in 1990. Rap icon 2Pac began his career as a roadie for Digital Underground and then became a member of the group. Shock G lived in the Los Angeles area for several years to get sober in the early 2000s, but had relapsed and been recently living with family in Florida. He gave away much of his wealth and worked on many unfinished side projects, struggling to find validation from those around him.
Facebook.com/Eric S. Hoffman