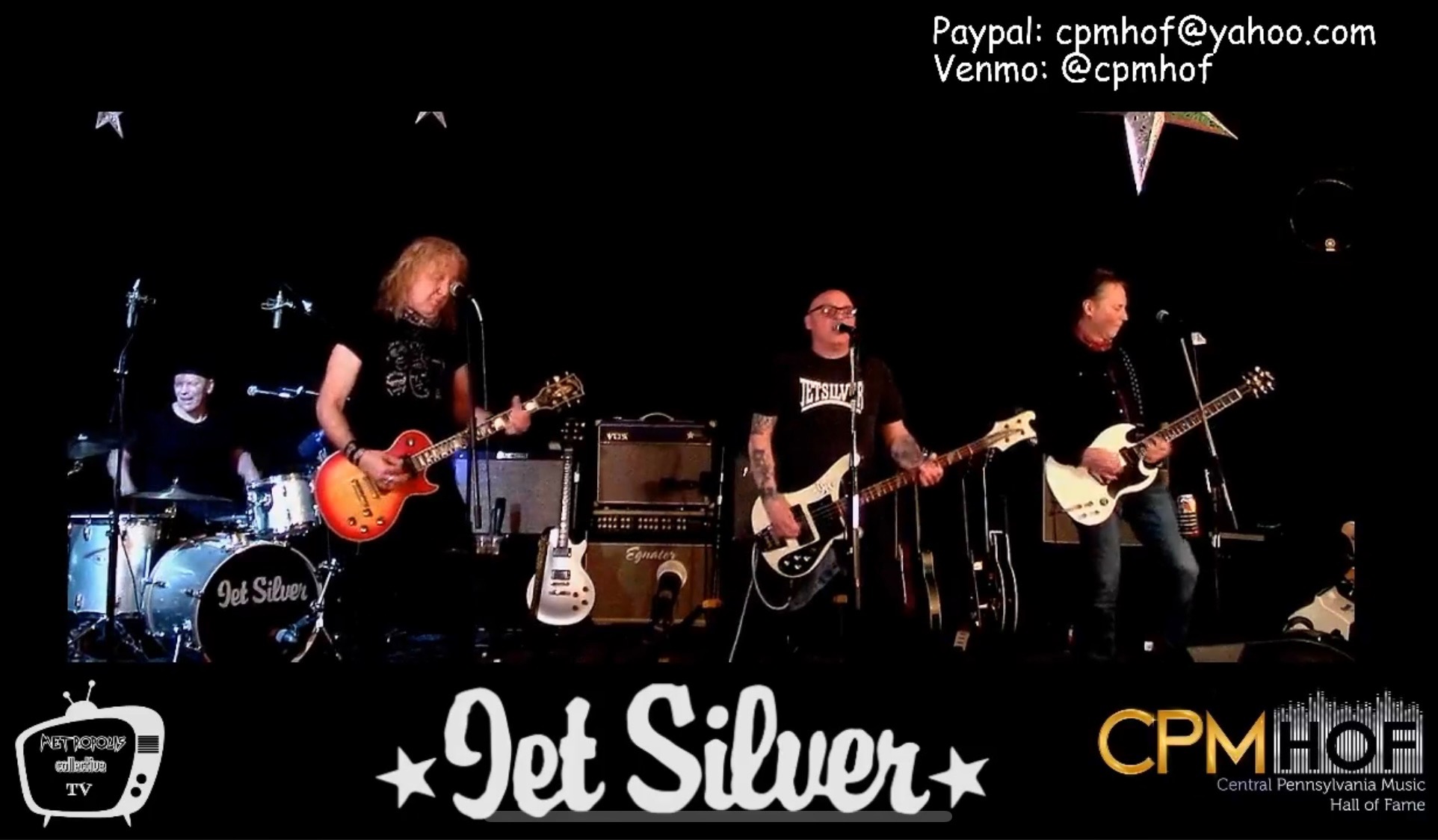 ---
Greetings Rockers 'N' Rollers! The live music scene remains quiet with the ongoing pandemic but fortunately online live streams help fill that void. Noteworthy locals including The Sharks and Jeffrey Gaines continue to put on almost weekly broadcasts. This past month Jet Silver played an impressive live stream on Jan 30 from Metropolis in Mechanicsburg. The Central Pennsylvania Music Hall of Fame has sponsored the live feed for many local artists including; Bret Alexander of The Badlees, Shea Quinn's The Band That Sold The World, Jeffrey Gaines and The Sharks. Note: The CPMHOF induction show has been moved from March 25 to a new date of July 1. The York State Fair released their tentative music line-up for 2021. July 23 – Sam Hunt. July 24 – REO Speedwagon & Styx. July 25 – Pitbull. July 26 – Kane Brown. July 27 – Skid Row & Warrant. July 28 – Get The Led Out. July 29 – Casting Crowns. July 30 – Halestorm. July 31 – Blippi the Musical.
Jay-Z, Foo Fighters, Tina Turner and Iron Maiden lead this year's nominees to the Rock and Roll Hall of Fame, a female-heavy list of 16 acts that includes for the first time The Go-Go's, Mary J. Blige and Dionne Warwick. Artists are eligible for a nomination 25 years after the release of their first official recording. Turner would be inducted for a second time, having gone to the hall as part of Ike & Tina Turner in 1991. Foo Fighters frontman Dave Grohl is already in the hall as a member of Nirvana. Other nominees this year include: Kate Bush, Devo, Chaka Khan, LL Cool J, New York Dolls, Rage Against the Machine and Todd Rundgren. LL Cool J is on his sixth nomination and Chaka Khan is on her third solo nomination. The class of 2021 will be announced in May.
In the first world tour announced for 2022 and surely the biggest arena tour announced since the coronavirus pandemic began, The Weeknd will embark on a 104-date tour that includes multiple nights in major markets, stops in tertiary markets, and a full run of the UK and continental Europe. The tour kicks off on January 14th in Vancouver and wraps November 16th in London at The O2. The worldwide tour was announced days before the multi-platinum singer's headlining Super Bowl performance. The Weeknd released The Highlights on February 5th, described as not a "Greatest Hits" album but providing a new listener a sample of some of the artist's best work. His 2017 "Starboy: Legend Of The Fall Tour" came in at No. 16 on Pollstar's Year End Top 100 Worldwide Tours that year, with $80 million grossed on 76 shows. The Weeknd visits Pittsburgh PPG Paints Arena January 29th, Washington DC Capitol One Arena February 13th and Philadelphia Wells Fargo Center April 3rd.
Rocker Marilyn Manson was dropped by his record label after actor Evan Rachel Wood accused her ex-fiancé of sexual and other physical abuse, alleging she was "manipulated into submission" during their relationship. Manson called the allegations "horrible distortions of reality." Wood had spoken frequently in recent years about being abused in a relationship but did not name the person until she posted on Instagram. "The name of my abuser is Brian Warner, also known to the world as Marilyn Manson," Wood said. "He started grooming me when I was a teenager and horrifically abused me for years." Wood and Manson's relationship became public in 2007 when he was 38 and she was 19, and they were briefly engaged in 2010 before breaking up. Manson responded "Obviously my art and life have long been magnets for controversy, but these recent claims about me are horrible distortions of reality," he said. "My intimate relationships have always been entirely consensual with like-minded partners. Regardless of how — and why — others are now choosing to misrepresent the past, that is the truth." Manson's label, Loma Vista Recordings, said in a statement that after the "disturbing allegations," it will "cease to further promote his current album" and has "also decided not to work with Marilyn Manson on any future projects."
The Flaming Lips have announced 4 more of their "Space Bubble Concerts" in the band's hometown of Oklahoma City, Okla – March 11, 12, 13, 14. The Lips debuted its first COVID-safe Bubble Concerts January 23rd-24th at the 3,500 capacity Criterion, featuring a reduced capacity audience of 100 fans in hamster ball-like bubbles, following a trial run in October and a June 11th Bubble Concert appearance on "The Late Show with Stephen Colbert." Each bubble has a capacity for up to three people and the tickets are sold as such."You get in the bubble when it's deflated. And then we blow the womb up, and you're in there," said Flaming Lips manager Scott Booker, "We put a couple bottles of water in there and a towel in case it gets too hot and sweaty. You can wipe it off. We felt like the sound wasn't great, so we've set up an FM transmitter. So we've got these little extra speakers that people are going to be given, too, and carrying around their neck. But we add some high end into the bubble. It's plenty loud in there. It's like a regular show." Frontman Wayne Coyne has been crowd surfing over fans in his own bubble for more than 15 years. Coyne first showed off his signature space bubble during the Lips' 2004 appearance at Coachella.
Ozzy Osbourne recently received the first installment of the COVID-19 vaccine and stated, "As soon as I got it, I felt relieved. It felt like I was being stabbed. My arm was hurting the next day, but I'm glad I got it." The 72-year-old legend had various issues that forced him to postpone tour dates back in 2019. He went public with his Parkinson's diagnosis in January 2020 and also underwent spinal surgery This past December, Ozzy's wife, Sharon Osbourne, tested positive for the coronavirus and recuperated separately from Ozzy in order to keep him safe. Ozzy Osbourne released a new album 'Ordinary Man' in February 2020.
Electronic dance duo, Daft Punk, revealed they were disbanding on February, 22nd. Despite going more than seven years without releasing an album, the Daft Punk catalog has been a consistent performer over the last four years, averaging around 317,000 albums units a year bringing $6.4 million in revenue. The group's final concert on December 22nd, 2017 in Australia grossed $2.8 million attracting 30,736 fans.