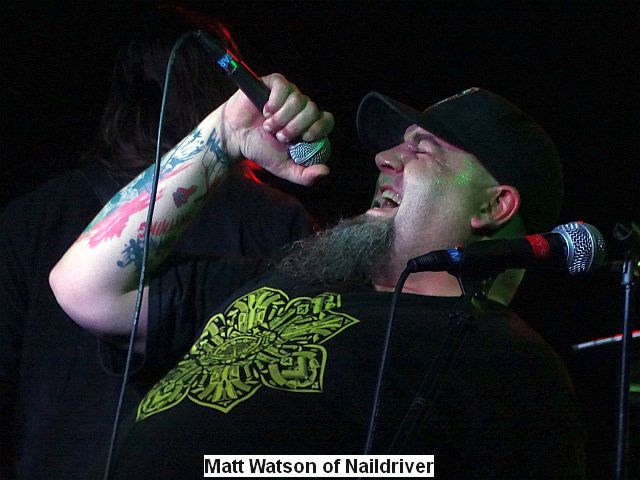 ---
By Jim Price
We open the book to a new chapter, New Year 2019. Here is hoping that all of our readers experience happiness and prosperity in the next twelve months!
Although live music generally tends to slow down during the holiday period, both the Thanksgiving and early Christmas seasons have provided some recent music event highlights. A big highlight during Thanksgiving weekend was the reunion of popular early 1990s-era rockers Heaven Tonite at one of the region's newest live music venues, 120 Pub & Grub in Clearfield. After a 25-year hiatus, the reuniting roster of lead singer/guitarist Scott Robleski, lead guitarist/singer Matt Day, bassist/singer Steve Leach, keyboardist/singer Gary Bailey and drummer Jamie McGarvey reprised their popular blend of classic and arena rock favorites over two nights. During the Friday night performance, Heaven Tonite performed classics from REO Speedwagon, Boston, Kansas, Red Hot Chili Peppers, Journey, Queen, Prince, Heart, Pink Floyd, Rush, Led Zeppelin and more. Despite the lengthy hiatus and minimal rehearsal time beforehand, Heaven Tonite sounded tight and on target for most of the night. Scott again demonstrated his high-soaring pipes early and often, especially on Journey numbers like "Stone in Love," "Separate Ways" and "Any Way You Want It," as well as Heart's "Barracuda." And likewise, Matt displayed his technical prowess on the guitar strings. And as Heaven Tonite did orchestrate a Queen tribute as part of their prior run on area stages, several Queen classics were in the mix this night – including a spot-on rendering of "Bohemian Rhapsody," as well as "Tie Your Mother Down," "Fat-Bottomed Girls" and the night-ending encore rendition of "Crazy Little Thing Called Love." Local Clearfield acoustic favorite Brandon Giuffre opened the night. The Saturday night leg of Heaven Tonite's reunion weekend became a benefit event, with proceeds going toward a scholarship fund established in memory of Matt's father, Bob E. Day. (A popular Clearfield area radio personality whose career spanned more than 50 years, Bob passed in October.)
Altoona favorites Shallow 9 hailed in the Thanksgiving holiday with their Thanksgiving Eve dance party blowout at McGarvey's. This group continues to raise the bar on their onstage excitement, from their vibrant mixture of rock, pop, dance and hip-hop favorites to dazzling lights, sound and stage production orchestrated by drummer Todd Harshbarger. Shallow 9 has evolved a triple-edged vocal presence, with singer Erika Marino now sharing and swapping lead singing and rapping duties with Mike Stanley, with guitarist Ryan Weaver also singing lead on several numbers. Ryan and Tucker Landis provide the group's guitar edge, with drummer Todd and bassist Mitch Neuder anchoring the rhythm section. This night, Shallow 9 kept the dance floor busy and turbulent with favorites from Lit, Panic! at the Disco, Fall Out Boy, Jimmy Eat World, Outkast and many more. Several times the group broke into freewheeling medleys – stringing together numbers from House Of Pain, Ol' Dirty Bastard, Eminem, Cypress Hill and more into an old-school hip-hop medley; and merging tunes from Sir Mix-a-Lot, Ohio Players, Kool & the Gang, K.C. & the Sunshine Band and others into a funky medley later on. The energy was constant and the musical flavors continually twisted and turned, resulting in an exciting show from start to end.
McGarvey's kept with their Thanksgiving weekend tradition in recent years by presenting the return of nationally-renowned funnyman Don Jamieson of VH-1 Classic's "That Metal Show" fame, anchoring a three-band, one-comedian post-Thanksgiving bash. Work duties prevented me from seeing the evening's first two bands, Pittsburgh's Dragline and northern Cambria County rockers Negan; but Don Jamieson was just under way with his presentation as I entered the building. Don immediately generated laughs about everything from Motorhead's Lemmy and AC/DC to marijuana to the President to Nickelback to Canada, Mexico, masturbation and more. Don also added visuals since last year's monologue, showing two slideshows, "You Know You're a Metalhead if…" and "Metal Myths." Naildriver then slammed the lid on the night with explosive power metal, mixing old favorites and new tunes. All five members – lead snarler Matt Watson, the guitar battery of Scott Botteicher and Gregg McCloskey, drummer Luke McCloskey and new bassist Kevin Bem – scorched oxides off the walls with newer tunes like "Refocused," "Eyes to the Sky," "The Ghost of Me" and "Sinking Ship," as well as reliable anthems like "Enemy," "Executioner," "Seal the Exits," their torrid cover of Iron Maiden's "Trooper," and "Hypocrite's Anthem" for the night's encore. Naildriver was suitably ferocious, with Matt bristling all-out rage on the vocals, Scott searing out precision lead guitar solos, and Gregg, Kevin and Luke levying furious mayhem on their respective instruments.
I eventually caught up with Negan a few weeks later as they closed out another heavy-rocking triple-bill at McGarvey's. Pittsburgh's The Filthy Lowdown and Skell awakened the crowd with their respective brands of scorching rock before my arrival; Negan then thundered out their mix of original songs and hard rock/metal favorites to close the night. Singer Mike Davis, guitarists Bob Gray and Jeremy Ashurst (confined to a chair this night due to medical issues), bassist Josh Yahner and drummer Ben Frick hammered out some new original tunes from their forthcoming second recording due out early this year, along with numbers off their Burnt Pages debut EP such as "Where Do We Go From Here," "We," "Obsolete" and "The Devil's Coming." They also performed numbers from Chevelle, Tool, Nirvana, Ghost, Danzig and White Zombie; as well as resurrecting Monster Magnet's "Space Lord" and firing up Iron Maiden's "Two Minutes to Midnight" toward the end of their set. Negan experienced a breakout year on the area music scene in 2018; if you haven't done so yet, see them ASAP in 2019!
Another recent highlight was a special edition of the monthly Blues Gathering at Johnstown's Venue Of Merging Arts (VOMA) early last month, where the Jimmy Adler & Charlie Barath Blues Band lit up the house with their tasty mix of blues flavors. Jimmy on guitar and vocals, Charlie on lead vocals and harmonica, David Traugh on doghouse bass and Gordon Grottenthaler on drums celebrated music from the early blues masters, as well as performing original songs from both Jimmy's and Charlie's respective catalogs. The musical fireworks were amazing; Jimmy made his guitar strings sing with a combination of tasteful solos, licks and scorching slide guitar work, while Charlie exuded finesse on his harp – ranging from freewheeling wild wails to dynamic silence to long-held single-note displays. Before a packed house, the group broke out numbers from Sonny Boy Williamson, Ike Turner, Little Walter, Jimmy Reed, Louis Jordan and more. Some of the many highlights included the group's take on Amos Milburn's "Bad Bad Whiskey," Louis Jordan's "Knock Me a Kiss," the much-requested rendition of Jimmy's "Midnight Rooster" (his guitar fireworks here dropped jaws in amazement) and – for the encore – Jerry McCain/Fabulous Thunderbirds' "She's Tough." The music was great, as was the fun vibe of the crowd and the atmosphere of VOMA itself – simply put, this is a great venue to experience live music. VOMA's next Blues
Gathering, featuring local blues crafters Black Cat Moan – happens on January 26.
Afterward, I chased that blues performance by heading to the Windber Hotel to catch more blues and blue-rock via the latter portion of the Angry Johnny Stangry Band's performance. Singing and wielding guitar, namesake "Angry" Johnny Stangry was assisted by the Grinning Mob rhythm section of bassist Brad Rhea and drummer Scotty Mina. They fired up a variety of classic rock, blues-rock and more from such artists as Stevie Ray Vaughan, Grateful Dead, Pink Floyd, Prince and others. Johnny displayed electrifying guitar work throughout – his solo display on "The Sky Is Crying" was a jaw-dropper! The group also did versions of the Dead's "Shakedown Street," Johnny Otis/Eric Clapton's "Willie and the Hand Jive," Chris Stapleton's "Tennessee Whiskey," Ben Harper's "Steal My Kisses," Nick Lowe/Elvis Costello's "(What's So Funny 'Bout) Peace, Love and Understanding" and the night-ending version of Prince "Purple Rain." The Angry Johnny Stangry Band gave a smoking, airtight performance this night; Johnny returns to the Windber Hotel on Jan. 26.
An early Christmas season highlight last month happened at Altoona's Unter Uns Musical & Entertainment Society, as Fortune & Glory provided the rock'n'roll during the traditional annual visit of Krampus and St. Nicholas. According to Bavarian (and other European) tradition, St. Nicholas hands out gifts to good children, while the horned, fanged and demon-like Krampus punishes naughty children by swatting them with a birch branch. This night, Krampus didn't seem to be in the swatting spirit; instead, he was pacified as he air-jammed to his entrance music, Iron Maiden's "Number of the Beast," as it blared over the sound system. Before and after the visitation, Fortune & Glory – Dana Martino on lead vocals, hubby Art Martino on guitar, son Nicholas Martino on bass and Bryan Starr on drums – rocked the house with a variety, doing numbers from CCR, the Rascals, Deep Blue Something, Melissa Etheridge, Janis Joplin, Scandal, Joe Walsh, Ben E. King, Whitesnake, Jackyl, George Harrison, Great White, 3 Doors Down, Led Zeppelin and more. The mood was festive and happy throughout the evening, as Fortune & Glory kept things cordial and lighthearted.
It had been a while since I last saw Pottsville rockers Gas Station Disco in action; when I caught up with them last month at The Arena in State College, I discovered that their roster was completely overhauled since the last time I saw them. The current edition now features singer Mike Welten, guitarist Chris Bowers, bassist Tyler Brown and drummer Ryan Seritti. Gas Station Disco still generates the musical excitement; this night presenting their blend of mostly modern rock, dance and pop favorites. The group broke out tunes from 3 Doors Down, Lit, Jimmy Eat World, Maroon 5, Panic! at the Disco and more. Some highlights included a hard-hitting, crunchy take on Tom Petty's "Free Fallin,'" and toward night's end, a mash-up of Buckcherry's "Crazy Bitch" into Kool & the Gang's "Jungle Boogie," with Mike brandishing a trumpet. Gas Station Disco's execution was tight, and their vocals and harmonies were on target. The result was increasing numbers of folks on the floor and dancing as the night proceeded, and a good time. Gas Station Disco continues to bring their party to points throughout the Northeast; their January schedule has shows in PA, Ohio, Indiana and Virginia, and they gig in Alaska next month!
If you like great coffee with your live music, Altoona's Greenbean Coffeehouse presents their Open Stage Night every Thursday evening starting at 6 p.m. It took me a while to get an Open Stage Night due to my work schedule, but I finally checked it out for my first time last month. I picked a good night, as this edition featured a lot of variety! The highlighted performer of the evening was Daniel Weber; armed with button accordion, Daniel opened the night with a full set of Christmas season favorites. The audience sang along as Daniel played renditions of "Away in a Manger," "Deck the Halls," "Jingle Bells," "The Most Wonderful Time of the Year," "Winter Wonderland," "White Christmas," "All I Want for Christmas Is My Two Front Teeth," "Santa Baby," a request for "Frosty the Snowman," "Silent Night" and many more. Rochelle Gardner followed with a few Christmas favorites performed on flute and sung a cappella. Michelle Barnes then sang and strummed guitar on Chris Isaak's "Wicked Game" and two other songs, before her daughter Shannon joined her to sing versions of Joan Baez's "Diamonds and Rust," Fleetwood Mac's "Rhiannon" and Smashing Pumpkins' "Disarm." Kris Reiter then set up her keyboard and did three intriguing songs, including a number from Polar Express, her Steely Dan-toned original song "Meant to Be" and the jazz/show tune "Bewitched Bothered and Bewildered." Next was a surprise, as Matt Evans arrived in the building with bagpipes and piped out three numbers; including a Scottish medley, "Bloody Fields of Flanders/Cock O' the North" and "Lexie MacAskill." Armed with electric guitar, Karl Rieger followed with a version of "Sleigh Ride," a Ramones medley, a take on Alice Cooper's "I'm Eighteen" and more. Matt Stumpf then did his public comedy debut, and did a good job, inspiring some laughter from the audience. Guitarist Kevin Gallopin then demonstrated his composition and fingerstyle skills on three acoustic numbers, before another comedian, Shane, brought more levity to the Open Stage audience. Stage emcee Garrison Bailey then belted out a version of Gloria Gaynor's "I Will Survive," before she then backed the band Wilted on drums as they closed out Open Stage Night with some original tunes and a version of the Red Hot Chili Peppers' "Dani California." The variety of talent here was all good, and the mood was cordial and receptive to all of the performers. And Greenbean's coffee is fine as well – I recommend the mocha!
I also finally caught my first look at Last Stand early last month at Altoona's Family Pizza & Pub. Rick Wertz plays acoustic guitar, Randy Rutherford plays electric guitar, and Will Jones plays percussion; all three sing. Last Stand performs an eclectic mixture of classic rock, pop, folk and other favorites. I enjoyed their selection this night; they picked out hits and forgotten gems from Emerson Lake & Palmer, John Prine, Soul Asylum, James Taylor, Elton John, the Beatles, Jimmy Buffett, R.E.M., CCR, Grateful Dead, Bob Seger, Crosby Stills & Nash, Garth Brooks, Eagles, Green Day, Zac Brown Band and more. As they performed their two sets, Last Stand welcomed a few guests, including the Walkney contingent of Derek Mrdjenovich and Rogan Allen, plus Rue Moyer to sing and play guitar on Bill Withers' "Use Me."
I also saw singer and guitarist Andy Lubert as he entertained early last month at the Mosscreek Bar & Grill near Northern Cambria. Performing to an audience of bar patrons, Andy played a wide mixture of classics from such names as U2, Neil Young, Johnny Cash, the Beatles, Bon Jovi, Deep Blue Something, Blind Melon, Bob Dylan, Goo Goo Dolls and more. Some of his diverse song list included Dobie Gray's "Drift Away," Tonic's "If You Could Only See," J. Frank Wilson/Pearl Jam's "Last Kiss," The Cure's "Just Like Heaven," Semisonic's "Closing Time" and more. Andy's voice was in fine form, and he invested himself into each tune, asking musical trivia questions about the songs along the way. Andy Lubert regularly performs at venues and events throughout west-central Pennsylvania.
This year marks the 30th anniversary of Felix & the Hurricanes performing on stage. This group still plays a busy show schedule, and reliably continues to close out each weekend with their weekly Sunday night session at Altoona's Black & Gold Tavern. In 30 years, this group has built a large arsenal of music, and made a lot of musical friends – "honorary Hurricanes" – along the way. So no two Sunday nights at the Black & Gold are ever the same, as the Hurricanes can tap different songs from their vast catalog every week, as well as mix it up on stage with musical guests or even as the simple power trio line-up. Joining founding Hurricane, guitarist and singer Felix Kos and drummer Bob Watters on the Sunday I attended last month were bassist and singer Pat McGinnis (who currently platoons in the roster with longtime bassist Jeff Clapper) and Chuck Knepper on guitar and vocals. Fun ensued as this edition of the Hurricanes took on a variety of classic and southern rock, funk, soul, blues and country favorites, and generated dancing and laughter along the way. Highlights were many, including the group's vocal harmonies on Chris Stapleton's "Tennessee Whiskey," Chuck fronting the group on Ben E. King's "Stand By Me" and "I'll Be Home for Christmas," Pat and Chuck swapping bass and guitar for several songs during the last set, and Pat and Felix blending guitar talents on Little Feat's "Willin.'" Felix & the Hurricanes keep it loose, unpredictable and fun; ringleader Felix can shift the musical direction on a dime, and the group keeps it lighthearted, with humor helping to keep things happy and upbeat. After 30 years, this group shows little sign of slowing down anytime soon; catch Felix & the Hurricanes as they play around the region, and Sundays at the Black & Gold.
The area music scene was saddened in recent weeks by the passing of several members…Dave Vernot, former drummer for Indiana blues rockers The Jukehouse Bombers, passed away unexpectedly on November 27 at age 52…John Shaffer, longtime Johnstown area singer and performer, passed away on December 8, after an illness. John was 64. John had sung and performed in numerous bands, including Who's Your Daddy and Johnny & the Blues Rockers. John is survived by a wife and son…And Altoona area musician and artist Mike Long passed away unexpectedly on December 16 at age 46. Mike was a musician, but also had a passion for art in many forms. He was known for creating chainsaw art at area festivals, and did paintings and drawings as well. We express our sincerest sympathies to the families, friends and colleagues of all three men.
News and notes…Miss Melanie & the Valley Rats have issued their fifth CD, a 23-track self-titled album mixing new songs with live and updated versions of previous popular tracks…Eric Ian Farmer has issued his new album, Journey of a Love So Strong (Live), an album recorded live at State College's State Theatre, which can be purchased at the State Theatre or at Eric's live shows…Indiana County rockers Post Traumatik have completed recording their debut CD, Anger Management; the album is slated for an April release… Johnstown-based blues group Black Cat Moan is at work recording their new CD; the recording is taking place at Data Music Services in Altoona, and the new CD should be available sometime early this year… Blair County-based heavy metal rockers Klockwick have announced they are parting ways after a six-year run on area stages…Big thanks and kudos to Deanna Trio-Schompert, Mo Yon, Dylan Miller and Zac Grace, who help me deliver PA Musician to Johnstown, Bedford and Huntingdon County locations every month.
Please send correspondence and recordings to: Jim Price, 1104 S. Catherine St., Altoona, PA 16602. You can also e-mail me at jptheprofessor@gmail.com. And if you're into social networking, look me up on Facebook or Google+. And resolve to SUPPORT LOCAL MUSIC IN 2019!