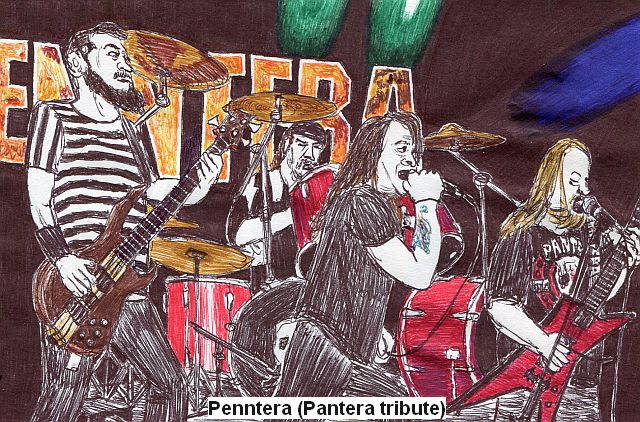 ---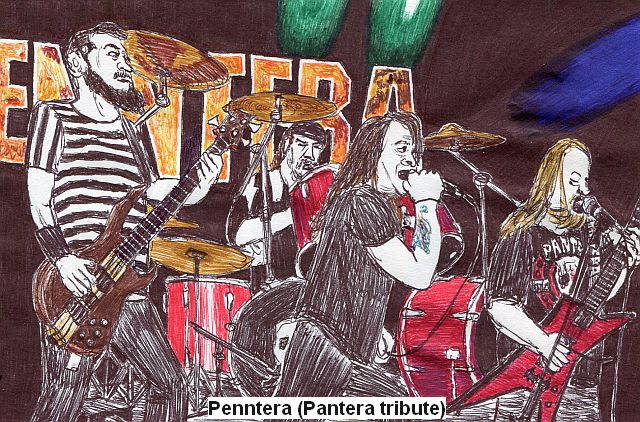 By Jim Price
February…The doldrums of winter have totally set in. The holidays are long over, and although only arriving in recent weeks, the deluge of snow, ice and brutal cold has quickly worn out its welcome. I'm ready for my annual cabin fever cure – this month's 23rd annual Millennium Music Conference! This year's conference will take place Feb. 21-23 at the Park Inn by Radisson Harrisburg West in Mechanicsburg. MMC will again provide the two-day business conference, keynote speakers, the trade show, and showcase performances around the Harrisburg vicinity from nearly 300 different bands and artists. And participating Millennium bands and artists are again invited to submit recordings into my 105.9 Qwik-Rock "Homegrown Rocker" radio show drop box for airplay on the show – and one recording will again be randomly drawn at the end of the end of Saturday's trade show, with that winner scoring an instant guest interview on a future edition of the program to air in March or April! Stop by the PA Musician table at the trade show and say hello!
The recent holiday season contained its share of musical highlights. One big highlight just before Christmas was a local music celebration of Prince and his music, "Purple Princemas: A Tribute to the Music of Prince," which took place at McGarvey's in Altoona. With a purple 'Princemas' tree adorning the stage, eight area musicians – Chet Denny, Todd McKeone and Ashley Peer on vocals, Jarrett Bickel on guitar, Hunter Karns on bass, Nathan Beatty on keys, Lyndsay Reilly on saxophone and Rob Bonsell on drums – performed a mixture of Prince's hits and deeper cuts over two sets before a packed house. These musicians dug into some of Prince's diverse arrangements and mixes to deliver performances that were moving, captivating and inspired; you could tell these folks did their homework beforehand and were having a blast performing these tunes. Songs this night included the obvious hits such as "Let's Get Crazy," "Little Red Corvette," "Raspberry Beret," "U Got the Look," "Kiss," "1999," "When Doves Cry" and "I Would Die 4 U." They also dug a little deeper to get to other Prince gems such as "Nothing Compares 2 U," "Diamonds and Pearls," "Sexy MF," "Darling Nikki," "Electric Chair," the Christmas number "Another Lonely Christmas" and more. When the large crowd called for the encore, the group finished up with "Purple Rain" to close the night. The performances and enthusiasm, blended with elaborate lighting and production plus a festive crowd resulted in a great show – hats off to all the performers who made it happen!
Another holiday season highlight was the Unter Uns Musical & Entertainment Society's Open Mic Christmas Bash, presented by the Live Music Preservation Society. Held on a Wednesday night when the Unter Uns regularly hosts their weekly Open Mic Night, this special edition saw a multitude of musicians in attendance, including a veritable who's who of musicians from the Altoona area music scene. Members of Bone Jacked, Jampact, Flashpoint, Black Cat Moan, PennSOULvania, D.D. & the Pub Crawlers, Back In The Day, The Band OZ, Ted & Tina and more represented on the stage, as well as many of the usual cast of Wednesday musician regulars. Various configurations and collaborations yielded a nice-sounding mixture of rock'n'roll, blues, funk, jazz, pop, and even a few Christmas numbers! Coupled with some complimentary food and festive music fans, this was a great party that filled the room with music and smiles.
The Unter Uns is where I bid farewell to the old year and began the new one, as D.D. & the Pub Crawlers helped ring in 2019 on New Year's Eve. This was a fun party as the Pub Crawlers – numbering nine members this night – mixed up a lively assortment of rock, soul, funk, ska and swing flavors. It didn't take long for folks to hit the dance floor as singer Dana "D.D." Martino, bassist Art Martino, guitarist Matt Hunter, drummer Kevin Siegel (subbing for Todd Harshbarger), Tim Boland on keys and cowbell, and the four-piece brass attack of sax players Anthony Martino and Lyndsay Reilly, trombonist Nick Martino and trumpet player Adam Lingenfelter opened with Cherry Poppin' Daddies' "Zoot Suit Riot," and continued with Stray Cats' "Rock This Town" and a feisty ska take on Van Morrison's "Brown Eyed Girl." The party intensified with tunes from Mighty Mighty Bosstones, Dexy's Midnight Runners, Amy Winehouse, Peter Gabriel, Billy Joel, Aretha Franklin and more. Highlights were plentiful, including the mom-and-son Dana and Nick duet on the double-shot blend of Louis Prima's "Jump Jive an' Wail" into The Andrews Sisters' "Boogie Woogie Bugle Boy," the brass-rocking rendition of Kiss' "Detroit Rock City," Spencer Davis Group's "Gimme Some Lovin'" into War's "Low Rider" with Tim firing up the cowbell on the dance floor, and – leading up to the midnight deluge of confetti, noisemakers and champagne toasts – Jean Knight's "Mr. Big Stuff" and Dusty Springfield's "Son of a Preacher Man." Then a surprise when the group launched their third set, as they delivered a brassy rendition of Iron Maiden's "The Trooper," triggering the homestretch run as the group closed out the night with tunes from Led Zeppelin, James Brown, Wilson Pickett, Katrina & the Waves, and Big Bad Voodoo Daddy's "You and Me and the Bottle Makes Three Tonight" to cap the festivities. These guys and gals were nonstop fun, changing up the music and keeping it lively from start to end. Smiles were ever-present on the stage, and the Pub Crawlers' joy and enthusiasm sparked the crowd, making the entire house part of this party! This show provided a great start to 2019, and the Pub Crawlers are already on the books to ring in New Year 2020 at the Unter Uns next New Year's Eve!
On the second day of 2019, renowned Southern California punk rockers U.S. Bombs, whose career spans more than a quarter century, headlined McGarvey's first show of 2019, along with guest bands X's For Eyes and Total Chaos. Another obligation prevented me from seeing X's For Eyes and Total Chaos, but I arrived shortly into the U.S. Bombs' set. The U.S. Bombs delivered powerful, spit-and-vinegar old-school punk rock, rooted in the classic British punk traditions of the Sex Pistols and The Clash. Founding member and frontman Duane Peters, along with guitarists Brandon Meunier and Dave Barbee, bassist Steve Davis and drummer Phil Barber tore through their set of tunes, with Duane frequently addressing the crowd and repeating themes of solidarity and unity. Some of the U.S. Bombs' tunes this night included "We Are the Problem," "Red Lights" and "Goin' Out." The packed house roared approval for the group, generated several moshpits along the way and had a feverish good time.
PA Pantera specialists Penntera braved the snowy elements to scorch the oxides off the walls of McGarvey's last month. Maul opened the night, before Penntera unleashed their vulgar display of Pantera firepower upon an appreciative, turbulent audience. Frontman Jason Robison, guitarist Pat Bowser, bassist Zack Arthur and drummer Eric "Space" Dengler tore through the Pantera catalog, doing classics such as "Mouth of War," "Slaughtered," the night-ending requests for "Cemetery Gates" and "Cowboys from Hell," and more. Jason, Pat and Zack provided constant action on the stage, and frequently brought their performance out to the fans on the floor, with Space's booming drum thunder detonating behind it all. Later in the show, Naildriver frontman Matt Watson helped snarl out vocals on a couple of numbers. What I caught of Penntera's show was excellent, a point unanimously agreed upon by the crowd of metal fans that braved the wintry road conditions to attend.
I caught up with Lowjack in late December as they played to a pre-Christmas Saturday night crowd at the Phyrst in State College. Even with most of the student populace out of town for the holidays, Lowjack quickly had a good-sized crowd in the house and partying down as they performed a blend of rocking favorites. Lowjack showed instrumental versatility – Jason Davoli switched between bass and acoustic guitar, while Daniel Collins moved back and forth between electric guitar and violin. Jason, Daniel, keyboardist Joe Tombasco and drummer Steve Archer shared singing duties along the way. Lowjack mixed it up between old and new, doing classics from CCR, the Beatles, Tom Petty, Toto, Billy Joel, Ben E. King, Lynyrd Skynyrd, Charlie Daniels Band and more, as well as more modern fare from Modest Mouse, Weezer, LMFAO, Third Eye Blind and more. They also broke out one Christmas song, a rock'n'roll sing-along take on "Rudolph the Red-Nosed Reindeer," as well as Dropkick Murphys' "I'm Shipping Up to Boston." And then there was the 'feats of strength' display, where Jason fed Daniel a bottle of brew while the latter fiddled for broke on Dave Matthews Band's "Ants Marching." It all amounted to a fun show that kept folks in front of the stage, dancing and grooving for the entire night. Lowjack performs every Saturday night at the Phyrst, and every Friday night at State College's Brewery.
Also during holiday season, I checked out Asbury Lane with guest Jack Coyle as they entertained a busy crowd at Altoona's Railroad City Brewing Company. This was a pleasant show, as singer Tami Hinish, singer/guitarist Jeremy Schimansky and Jack on harmonicas blended folk, pop and other classics. They did numbers from CCR, John Denver, Bob Dylan, Johnny Cash and Old Crow Medicine Show, as well as copious amounts of John Prine tunes. My favorite highlight this night was their take on Fleetwood Mac's "Landslide" – Tami's voice here was incredible! Asbury Lane broke out a few surprises too, such as their folksy read of A-ha's "Take On Me," and their gospel folk double-shot of "Will the Circle Be Unbroken" and "I'll Fly Away." Coupled with happy vibes from a festive crowd (including two birthdays in the house) and tasty craft brews from the venue, this performance amounted to a pleasant experience.
Following that show, I headed to McGarvey's to catch up with busy acoustic pair Ed N'Born. Ed Hofer on the percussion and Sean "Born" Osborn on vocals and acoustic guitar entertained a happy group of patrons and dart throwers with a wide mixture of tunes, performing numbers from the Rolling Stones, Sublime, Dave Matthews Band, Radiohead, Blind Melon, Staind, Eve 6, Foo Fighters, Weezer and many more. I liked their song unpredictability, as you didn't know where the musical adventure would go next, whether from Radiohead's "Creep" into Tears For Fears' "Shout," Eve 6's "Inside Out" into Hootie & the Blowfish's "Hold My Hand," or the ending combo of Smashmouth's "All Star" into Semisonic's "Closing Time."
One of the first new bands I saw in the New Year was western PA-based alternative rockers Dive as they performed last month at Ebensburg's Castle Pub. Singer and songwriter Alyssa Hankey opened the evening. Although I arrived late and only got to see her last two songs, I was impressed with what I heard as Alyssa applied her bold singing style and inventive arrangements to versions of Fleetwood Mac's "Dreams" and Jefferson Airplane's "White Rabbit." Afterward, Dive impressed with their set of original hard-hitting alternative rock. Singer Michael Kinley, lead guitarist Mike Jubas, rhythm guitarist Mitch Leach, bassist Devin Hagens and drummer Luke Brancato delivered a tight, sharp, hard-edged sound flavored with grunge and modern progressive elements. Their melodies were sturdy, and Dive used varying tones and effects to shape and mold each number. Some of their songs this night included "Runaway" off their debut EP When The Sun Hides and a newer number, "Letters," which the group ended the night with after the audience called for an encore. Dive plans to head into a New Jersey studio next month to record a new EP, and anticipates releasing that EP in early summer.
Another newer area group that continues to gain momentum in the New Year is Hollidaysburg's From Down the Road, who I checked in with early last month at McGarvey's. I'm liking this group's progress – they displayed versatility on several fronts this night, mixing a variety of musical flavors both in their cover song selection and in their evolving original song arsenal, and they also showed instrumental versatility as they swapped instruments at one point. In front of an appreciative group of onlookers, singer Guy Mauro, lead guitarist Ben Eberhart, bassist Eric Baker and drummer Tyler McEvoy mixed up tunes from Black Sabbath, Weezer, Nirvana, Blink 182, Metallica, Black Keys, Red Hot Chili Peppers, Portugal.The Man, The Cars, Modest Mouse and more. They did several of their original songs, and each had its own distinctive blend of styles and catchy melodies. "Take It From Me" especially stood out to me with its infectious hook and fresh-sounding blend of jazz, pop and rock flavors. From Down the Road continues to write new songs and plans more recording; keep an eye open for this group and their fresh, freewheeling approach to music.
Oak Spring Winery near Altoona frequently features their "Friday Wine Down" event, where visitors can sample their wine products while enjoying live acoustic music. Ride the Song performed during the "Friday Wine Down" I attended last month. As I sipped Oak Spring's blackberry wine, singer/guitarist Tim McMillen, mandolin player/singer Kevin Steiner, guitarist/singer Jeremy Jack and Bob Baronner on fiddle mixed folksy rock and country classics with original songs. They mixed up well-known numbers with a few back-of-the-rack gems, such as New Riders of the Purple Sage's "Dirty Business" and Little Big Town's "Shut Up Train." They also applied their own unique arrangements to numbers from Guy Clark, Buffalo Springfield, Marshall Tucker Band, the Eagles, Charlie Daniels, their original song "Oak Spring Winery Blues" and more. Ride the Song's presentation was laid back and casual, and they had fun and connected with the audience along the way. They inspired some young dancers, drew cheers on each song, and generated smiles from throughout the room.
Stormy again provided a fun evening of music during their January performance at the U.S. Hotel in Hollidaysburg. The group delivered a tasty variety of classic rock, pop, folk and blues, including a lot of tunes you don't often hear performed on area stages. After opening with the Classics IV's hit song bearing their band name, the Stormy cast of Mark Montrella on lead vocals and harmonica, guitarist Brandon Stewart, keyboardist Charlie Leiden and drummer Ray Fedeli embarked on a wide range of numbers, including tunes from the Eagles, Badfinger, Neil Young, Steely Dan, CCR, Van Morrison, Collective Soul, B.B. King, the Byrds, Beatles, Santana and more. Some of the pleasant surprises the group broke out this night included versions of America's "Daisy Jane" and "Lonely People," Phil Collins' "Another Day in Paradise," Traffic's "Low Spark of High-Heeled Boys," Todd Rundgren's "I Saw the Light," Paul Simon's "50 Ways to Leave Your Lover," Bruce Hornsby & the Range's "The Way It Is," and the night-closing Beatles double-shot of "Let It Be" and "Lady Madonna." Other highlights included Ray's wife, Carol, stepping up to sing lead on tunes from Patsy Cline, John Prine, Carole King, Linda Ronstadt and Fleetwood Mac; and Brandon growling out the lead voice on Tom Waits' "Heart Attack and Vine." It all sounded fine, from Mark's solid voice and harmonica accents to Charlie's swirling keyboard fills to Brandon's clean guitar solo work to Ray's steady rhythms behind the kit. The U.S. Hotel dinner crowd enjoyed it, and many stuck around for the duration of the show. Stormy returns to the U.S. Hotel on February 2.
Christened last summer, Hagen's Irish Pub in Chest Springs has begun to feature some live music, and I paid my first visit there last month to see Rick Ramsey and Ben Frick – Disorganized Crime – as they generated acoustic musical fun with several esteemed music scene guests. Rick on the vocals and acoustic six-string and Ben on cajon generated smiles and grooving as they did a wide variety of tunes, spanning Motley Crue's "Home Sweet Home" to the Doors double-shot of "20th Century Fox" into "Peace Frog," plus numbers from The Flys, Pearl Jam, Buffalo Springfield, Elvis Presley, Johnny Cash and much more. As mentioned, guests were a big part of the fun, as Negan frontman Mike Davis sang lead and even strummed the acoustic guitar on tunes from Stone Temple Pilots, Hootie & the Blowfish, Live, Tom Petty and others. Singers Mellissa Vella and Alicia Hritsko chimed in to sing on some tunes, and Ed Hofer of Ed N'Born and Nag Champions contributed percussions, backing vocals and other sounds to the fun. It was a good time that had the house happy and howling.
And I caught another installment of Greenbean Coffee House's weekly Thursday Open Stage event last month. I arrived in time to catch some of the performance by this week's spotlighted artists, the mother-and-daughter duo of Michelle and Shannon Barnes, as they closed their set with acoustic takes on Green Day's "Holiday," Counting Crows' "Mr. Jones," and for their encore, 4 Non Blondes' "What's Up." Among the evening's other performers were singer and songwriter Carson Long, singer/guitarist Karl Rieger with tunes from Robin Lane & the Chartbusters and Elvis Costello, the acoustic stylings of Kevin Gallopin as he did three of his acoustic instrumental originals, "A Not So Distant Train," "Leap of Faith" and "Grateful," plus several other participants. Open Stage host Garrison Bailey closed out the night with her vocal performance of Martina McBride's "Broken Wing." Attendance was brisk this night, especially early, and all the performers were greeted with supportive, enthusiastic applause. And Greenbean's mocha was again great!
News and notes…Images Of Eden, featuring York's Gordon Tittsworth on lead vocals and rhythm guitar, is joining Metal Church and Doro on a five-week, 21-show U.S. tour beginning in April; Images Of Eden is touring in support of their latest CD, Soulrise…Both drummer Justin Landers and keyboardist/mandolin player George Hilf recently parted ways with the Derek Woods Band; the departure was friendly, and the group has announced Chris Belen as their new drummer…Bedford County rock'n'rollers Borrowed Time are parting ways after March; singers/guitarists Mike Clapper and Chad Patterson will move on to new endeavors…Founding member and bassist John Matthews is leaving State College favorites Velveeta as he completes his schooling and moves on to a new career; Adam Becker takes over his spot in the Velveeta roster…The Chrome Hearts, who were featured on the cover of our October issue, recently changed their name to Stephanie & the Wild Hearts…Bedford County metal rockers Paradigm are releasing their second CD, Monolith; their official CD release will happen February 19 at Pittsburgh's Hard Rock Café as they open for Flaw…Elaini Arthur has released her new single, "Sweet Kisses"…And at press time, Lock Haven's Chris LaRose and Williamsport's Gabe Stillman Band – both representing the Billtown Blues Association – had both advanced to the semifinals of the 35th annual International Blues Challenge in Memphis.
Please send correspondence and recordings to: Jim Price, 1104 S. Catherine St., Altoona, PA 16602. You can also e-mail me at jptheprofessor@gmail.com. And if you're into social networking, look me up on Facebook or Google+. SUPPORT LOCAL MUSIC!