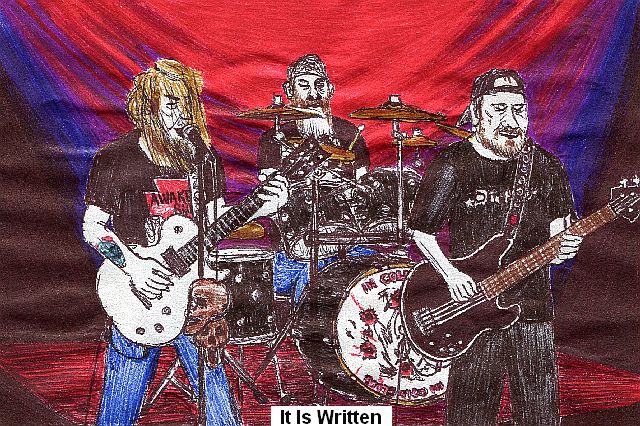 ---
By Jim Price
Happy New Year and New Decade, as we cross the threshold into New Year 2020. This time of year reminds us that there are always new beginnings, and opportunities to explore new endeavors and frontiers in our lives. Here's hoping that all of our readers experience happiness and good fortune in the twelve months ahead!
Although a nasty cold bug threw a wrench into part of my holiday season, I did get to enjoy some Christmas-related music events, including the annual Christmas show last month at Philipsburg's historic Rowland Theatre. This year's show, "Santa's Journey," was a fun presentation that blended Christmas tradition and humor with live music. The story focused on a stressed-out Santa going through Christmas letters and gift requests – mainly from a boy named Billy McIntosh and his mom – and lapsing into daydreams in his easy chair, often daydreaming of vacation. Those vacation daydreams transitioned into performances by a new area band, Yachtsea, who performed soft-rock hits of the 1970s and 1980s, or as they branded it, "yacht rock." Although a new band name, Yachtsea features several established musicians from Centre and Clearfield County stages: Dennis Wood on lead vocals and percussion, Sherry Wood on vocals and percussion, Brett Albert on keys, Billy Moore on bass, Tom Zattoni and Darren Elensky on guitars, and Michael Hughes on drums. Yachtsea's tunes were the soundtracks to Santa's ocean cruise daydreams, including hits from Pablo Cruise, Christopher Cross, Ace, a Hall & Oates medley, Fleetwood Mac, Toto's "Africa" and more. Santa also drifted into Christmas-themed musical daydreams as well, with yuletide music provided by the Rowland Capers and Philipsburg-Osceola (School District) Select Choir. The Choir sang carols and choral selections, while the Rowland Capers – comprised of keyboardists Brett Albert, Amy Jo Belko and Diana Krause, bassist John Hagyard and drummer Shawn Evans – did seasonal music from Mannheim Steamroller and Trans-Siberian Orchestra, plus a rendition of Emerson Lake & Palmer's "Nutrocker." The presentation built toward the climax, where Santa desired a Christmas vacation, and the combined forces of Yachtsea, Rowland Capers and the Select Choir performed Lindsey Buckingham's "Holiday Road" from the film "National Lampoon's Christmas Vacation," with "snow" being sprayed from the stage. "Santa's Journey" successfully elevated the audience's Christmas mood, and even inspired me to afterward drive over to Philipsburg's Cold Stream Dam to see the town's towering 40-foot Santa display, considered by some to be PA's tallest Santa!
Sometimes the start of my monthly PA Musician delivery duties coincides with downtown State College's monthly First Friday activities, which often feature outdoor live music events. So as I was doing my walking deliveries in downtown State College during December's First Friday, I heard Christmas music emanating from the vicinity of the Martin Luther King. Jr. Plaza on Fraser Street. The source of that music was the Penn State ROAR! Club Brass Ensemble, who presented brassy Christmas carols and standards near the corner of Fraser Street and Beaver Avenue. The seasonal chill made the brass instruments' mouthpieces a bit cold on the performers' lips, but the musicians persevered and entertained passers-by with pleasant holiday sounds.
Thanksgiving weekend also provided some musical highlights, including the return of Michale Graves and his band to McGarvey's in Altoona, headlining the final show of their American Monster tour. Four acts had performed prior to my arrival – The Snipped, Children Of October, Milton J and Offensive – but I did get there in time to see much of Brand Of Julez's set. From New York City, Brand Of Julez delivered full-force heavy rock, with high-powered rhythms, chunky guitar riffs and hearty vocals. Four members strong, Brand Of Julez sounded powerful on the several original tunes I got to hear, and they brought Michale Graves' guitarist, Loki, on stage to end the set with a version of Alice In Chains' "We Die Young." The crowd energy was already at a high level, and Brand Of Julez received resounding cheers from the crowd as they rocked the house. Capping the American Monster tour, Michale Graves and his band – Loki, Juggernaut on drums and a bassist (whose name I didn't catch) took the stage and tore through a vigorous set spotlighting songs from his two albums with the Misfits, "American Psycho" and "Famous Monsters." Opening with the title track from "American Psycho," the group ignited the house and quickly triggered stage front moshing action with tunes from that album such as "Speak of the Devil," "The Hunger," "From Hell They Came," "Dig Up Her Bones," "Crimson Ghost," "Day of the Dead" and more. From "Famous Monsters," the group fired off "Forbidden Zone," "Lost in Space," "Dust to Dust," "Crawling Eye," "Witch Hunt," "Scream," "Saturday Night," "Scarecrow Man," "Descending Angel" and more. Before entering the final songs of the night, Michale paused and addressed the crowd for several minutes, expressing gratitude for their support during his more than two decades of performing music. He talked about the connectivity, and how lyrics he created to express his own emotions and thoughts connected to provide personal experiences for his fans and audiences. He brought the members of his merch crew, road manager Arturo and the members of Brand Of Julez (who opened multiple dates on this tour) on stage to publicly thank them for their work and camaraderie. With these folks on stage, Michale and band invited the crowd to sing along on the next number, "Fiend Club," before wrapping up the night with "Hunting Humans" and "Helena." Afterward, Michale and his band stuck around and eagerly met, signed autographs and did photos with fans for the remainder of the night. This was another excellent Michale Graves show, and beyond the music, I was also impressed with the group's clear appreciation of their fans and overall professionalism. It's always great to see this kind of connection between performers and audience.
The idea first came about last January, as several Altoona area musicians gathered at a local tavern to discuss the possibility of organizing a special one-night show celebrating the music of Canadian power trio Rush. That initial idea culminated in last month's Misfits & Dreamers show at McGarvey's, where a contingent of musicians pushed their abilities and comfort zones to perform the music of Rush. Each of the seven musicians – singer, bassist, coordinator and narrator Jae Smith, singer Aislinn Feathers, guitarists Jason Feathers, Nate Nagle and Eric Prindible, keyboardist Phil Steele and Kevin Siegel on drums – got to pick one personal song of their choice for the group to perform, and the cast started the arduous task of whittling down the song list from what everybody wanted to learn and perform. A full house greeted the performers as they played two sets of Rush classics and deep cuts. Besides the musical detail, the group also took care of stage details, including many of the visual props that appeared during Rush's concerts – resulting in an impressive-looking "mise-en-scene" (a French film term meaning all the ingredients in the setting, such as props, instruments and performers) that included a washer-dryer combo (Rush's dig at rock bands filling the stage with walls of amps, including many that weren't functional), the grooving skeleton from "Roll the Bones," the "Presto" rabbit in the top hat and more. (Two stage hands were even "Moving Pictures" [the title to one of Rush's most popular albums] in front of the stage before one song.) To the performance itself…Misfits & Dreamers launched the night with "Animate," and warmed the crowd up with Rush favorites "Subdivisions" and "The Spirit of Radio." Tongue in cheek, Jae asked the audience to say a prayer for the group as they entered one of Rush's most technically-challenging creations, the instrumental "YYZ." The group tapped material from throughout the Rush discography during their two sets – some of the remaining first set numbers included "Roll the Bones," "New World Man," "Red Barchetta," "Mystic Rhythms" (off the "Power Windows" album), "The Pass" (off "Presto"), the Aislinn-fronted edition of "The Trees," "Freewill" and – complete with "South Park" Eric Cartman intro – "Tom Sawyer" to end the set. The nightcap set held more incredible highlights, exploding into action with "One Little Victory" firing directly into "Far Cry." Jae then asked for more prayers from the crowd before the musicians unleashed "La Villa Strangiato" – to my best recollection, the first time I have ever seen a local music contingent tackle this lengthy and detailed Rush instrumental! They continued with "Nobody's Hero" (off "Counterparts"), "Witch Hunt" and the title track from "Test for Echo." They also performed "Time Stand Still" and "Limelight," before Aislinn again took the singing spotlight for an incredible rendition of "Closer to the Heart." Misfits & Dreamers again embarked on another lengthy Rush classic, "By-Tor and the Snow Dog" – again, the first time I have ever heard local performers tackle this complex Rush epic! The group then sent the second set home with a Rush oldie but goodie, "Working Man." Immediate crowd chants for "One more song!" led to the group's quick return for one more Rush classic – "2112 Overture/Temples of Syrinx" – to send the night home in a rain of confetti glory. The group's performances were enthusiastic, inspired and mostly on the mark, and it was remarkable to witness these performers pushing the boundaries of their musicianship and letting it all on the stage! An exceptional night of live music – major kudos to the musicians, Rich at McGarvey's for providing the venue for shows like this to happen, and everybody involved in bringing this night together!
Jim Donovan & the Sun King Warriors made their first appearance on McGarvey's stage last month. With a large audience in the house, the group generated joy, good vibes and abundant energy as they performed their mix of original songs, select covers and two tons of drums. It didn't take long after my arrival to experience the two tons of drums, as namesake, singer and guitarist Jim (former drummer of Rusted Root), drummer Joe Marini and conga man Bryan Fazio mixed up rhythms in an extended percussion jam during "We Have Arrived," before Joe and Bryan engaged in a shorter percussion exchange on the following tune, Rusted Root's "Send Me On My Way." The group's covers spanned a wide range of material; they delivered a vibrant take on the Rascals' "Good Lovin," the new wave triple-play of Elvis Costello's "Pump It Up," Modern English's "I Melt With You" and The Clash's "Should I Stay or Should I Go," Badfinger's "No Matter What," the Ramones' "I Wanna Be Sedated" and Violent Femmes' "Blister in the Sun." The group did plenty from their original song catalog as well, performing "The Last Dance," "Blend Into You," the punchy "Hey! Let It Be!" and the group's rowdy closer, "You Are My Everything," where the entire group gearshifted into overdrive – Bryan and bassist Kent Tonkin exchanged Cossack dance-styled footwork, Kent and guitarist Kevin McDonald matched wits on their respective instruments, guitarist/mandolin man Dan Murphy wailed some intense harmonica and even ranted "Feliz Navidad" in honor of the approaching Christmas season, and everyone let it all out on the stage! After this display, the crowd wasn't going to let this party end, so calls of "One more song!" led to the group playing one more – their extended funky workout on Sly & the Family Stone's "Thank You (Falettinme Be Mice Elf Agin)" to send the night home in glory. This show was feisty and fun, as Jim and the Sun King Warriors invested all energy and good vibes in the audience, and the crowd channeled that energy back to the band, elevating the atmosphere and making for a total great time!
Shallow 9 was originally set to ring in the Thanksgiving holiday at McGarvey's on Thanksgiving Eve, but when a power outage scuttled plans for that night, the show was bumped back to Thanksgiving night instead, allowing revelers the chance to burn off some of their turkey calories on the dance floor. And folks took advantage, as Erika Marino Ankeny and Michael Stanley on lead voices, Ryan Weaver on guitar, keys and voice, Greg Larrimore on guitar, Mitch Neuder on bass and Todd Harshbarger on drums cranked up the dance party. Shallow 9 covered most of the bases, from funk, pop and dance hits to alternative and emo rock, hip-hop, even a ska number before all was said and done. The group kept the dance floor busy with hits from Charlie Puth, Panic! at the Disco, Blink 182, Jimmy Eat World, Fallout Boy, Outkast, Blackstreet and more. The group strung together some freewheeling dance medleys that included everything from the Commodores' "Brick House" to the Rolling Stones' "Miss You" to Prince's "Kiss," House Of Pain's "Jump Around," Michael Jackson's "Billie Jean," plus numbers from Cypress Hill, Ol' Dirty Bastard, Eminem, Wild Cherry, Bruno Mars and many more. As expected, a good time was had by all, and some good pen sketchin' was had by yours truly. Shallow 9 opened for Beastie Boys tribute Brass Monkeys at McGarvey's late last month (recap in next month's column), and rang in 2020 on New Year's Eve at the Altoona Grand Hotel.
Heavy-hitting rock was plentiful at McGarvey's in recent weeks…I caught two-thirds of last month's Friday the 13th metal music triple-bill. Small Town Horror Show kicked off the night prior to my arrival, but I got there in time to see Black Sun as they executed their dark, surging brand of original doom metal. Singer Todd McKeone, guitarist Jason Feathers, bassist David Mollica and drummer Nate Woods displayed intense, erupting arrangements that escalated as they went along. Todd's voice rose in intensity, Jason's guitar solo displays increased in ferocity, and the rhythm thunders from Nate and David stepped up the aggression as each number thundered forward. York's Gallowglas finished the night with their demonstration of furious power metal. Lead snarler J. William Heitmann, guitarists Don Belch and Brian Faychak, bassist Duy Loufik and drummer Brian Durost brought the ruckus with their mix of rage, intensity and precision. The group did several numbers off their EP "Let The Fire Dine," including "43 Gods" and "Declivity," as well a few other original numbers. J. William displayed the feral rage, while Don showed amazing precision on tense guitar riffs and solo work. It was impressive power metal brutality that kept onlookers riveted and cheering.
I also took in the Thanksgiving weekend double-bill featuring Chesty Malone & the Slice 'Em Ups and It Is Written at McGarvey's. I caught the latter half of Chesty Malone & the Slice 'Em Ups' set as they tore through fast-firing horror-themed punk rock numbers. With Bigfoot's Ugly Mansion guitarist Jon Spearly handling bass duties this night, the group blasted through numbers such as "Everybody Hates Me," "Skincrawl" and more. It Is Written then pounded their scathing brand of hardcore-driven metal, mixing songs from their latest CD "In Cold Blood" with several newer numbers. Lead snarler and guitarist Ken Hawkins, drummer Darl Johnstonbaugh and bassist Joe Lorenzo unleashed the intensity as they hammered such numbers as "Cells Mutate" (about battling cancer), "Human Stain," the new gun-themed number "Sidearm," the agitated "No Rights," the CD title track "In Cold Blood," the new "People Are Burning" and more. It Is Written threw down a tense wall of sound, with Ken's passionate, angst-driven bark driving home the songs' often heated lyrical themes. Both bands didn't hold back and let loose with all of their respective furies on the stage, making for an exciting night.
If you haven't seen them yet or have not seen their updated four-piece incarnation, make the resolution to experience the current mach edition of Black Cat Moan in 2020. This band is giving a fresh shot in the arm to blues music and its possibilities. Now comprised of singer and harmonica man TK Mundok, guitarist "Saint George" Byich, drummer Rob Bonsell and bassis Brad Jamison, Black Cat Moan again put their invigorating brand of blues-based music on display at McGarvey's in late November, sharing a bill with Zach Wade & the Good Grief. (In a very cool display of helping fellow musicians, Zach Wade and company opted to play first this night, so that much of their crowd would then be in place to experience Black Cat Moan afterward.) Black Cat Moan's foundation is still rooted in traditional blues and jazz, but the addition of the Rob and Brad rhythm section enables them to take their music and presentation into some new territory, including – according to their updated bio description – blues' "…wild child, rock'n'roll." The group did multiple numbers from their recently-issued new album "Symbols," including the popular "Is What It Is," "Lay It Down," "No One Gonna Love You," "Wanna Be Free" and more. They also did some earlier and new original songs, as well as their takes on "House of the Rising Sun" and the blues standard "Rollin' and Tumblin.'" It all sounded great – TK's voice elevated, intensified, shifted and accented wherever and whenever his muse directed it, and he cleverly narrated during and between songs, emphasizing the happy mood and groove, sharing backgrounds on some of the classic blues material, and injecting his stamp and personality on all of it. "Saint George" dazzled on the guitar strings throughout the night, showing clean and feisty solos while staying true to the traditional blues vibe of the material. The rhythm tandem of Rob and new man Brad packed punch behind the sound, giving it a livelier, more vibrant presence. Black Cat Moan is fast rising into something unique and special on this area's music scene – discover this band in 2020!
Downshift brought the rock to McGarvey's early last month, with the resurrected Roadkill opening. Work duties kept me from seeing Roadkill's opening set of "rot n'roll," but based on posted videos I saw, the group's return to an Altoona stage was a good one, with audience members even yelling "ROADKILL!" back to founding member, singer and bassist Greg Majewsky during the group's title song. Downshift then powered up their rocking party for two sets. Frontman Travis Dick, guitarists Rob Lynn and Jordan "Ferrari" Ferraro, bassist Josh Michael and drummer Randy Wilson quickly had folks up and in front of the stage as they performed tunes from Foo Fighters, Ghost, Nirvana, Billy Idol, Three Doors Down, Theory Of A Deadman, Local H, Alice In Chains, Live, Tom Petty, Smashing Pumpkins and more. Some of their highlights included the Metallica double-shot of "Enter Sandman" and "King Nothing" to close their initial set, Ghost numbers such as "Square Hammer" and "Cirice," and the punch-in-the-gut take on Paula Abdul's "Straight Up." Downshift kept the music and action constant, keeping the onlookers fired up and into the show.
Felix & the Hurricanes will be celebrating three decades on the state's stages with a special 30th anniversary show at Altoona's Bavarian Aid Society on January 17. I caught one of the group's 'Sunday Funday' shindigs in late November at Altoona's Black & Gold Tavern. The Sunday night Hurricanes cast of singer and guitarist Felix Kos, drummer and singer Bob Watters, bassist and singer Pat McGinnis, and guitarist and singer Chuck Knepper were joined by special guest David Villani on keys and vocals. It was a fun night of great tunes and musical displays, with Dave's strong keyboard fills adding color and depth to the Hurricanes' sound, Felix, Pat and Chuck matching wits on their respective instruments, and Bob powering it all with steady beats and rhythms. Highlights were numerous this night, including the combo jam of the Dave-fronted version of "Mustang Sally" into CCR's "Born on the Bayou," Chuck singing lead on Ben E. King's "Stand By Me" and Chuck Berry's "Maybelline," the combo of the Bob-fronted version of ZZ Top's "La Grange" into Grand Funk Railroad's "Footstompin' Music," plus tunes from Santana, Dr. Hook, Neil Young, Lynyrd Skynyrd, Allman Brothers, Chris Stapleton, Delbert McClinton, The Band, Spirit, Marshall Tucker Band and more.
On the acoustic side, I checked out Cpt. Bisquick as he entertained early last month at Altoona's Railroad City Brewing Company. The performance alias of Graham Albright, Cpt. Bisquick strummed and sang a number of his own original songs plus select covers. I didn't catch song titles, but his songs had some humorous and quirky themes, including numbers with the choruses "Your body is a garbage can," "I swear a lot," "I love to watch you watch your movies" and more. Cpt. Bisquick is working on a forthcoming album.
And I saw Chet Denny during his 'Thursday Wings & Sings' performance at McGarvey's in late November. The frontman for The PennSoulvanians, Chet demonstrated his soulful croon on a mix of acoustic original songs and covers. Some of his original songs are numbers he also does with The PennSoulvanians, such as "The Cards You're Dealt," "Louder Than Words," "Day Has Come" and "Innocence." He also applied his voice and soulful style to renditions of Prince's "When Doves Cry," Charlie Puth's "Attention," Bob Marley's "No Woman No Cry," Michael Jackson's "Billie Jean" and more. Watch for Chet's solo performances, as well as more appearances by Chet and his PennSoulvanians in the New Year.
I also caught a look at young local rockers Acid Rain as they performed a short set during the weekly Wednesday Jam Night at Altoona's Unter Uns Musical & Entertainment Society early last month. Three members strong, Acid Rain did four original, garage rock-flavored numbers: "Hey You," "Daily Dose," "Blue Collar Blues" and "Unknown Mystery." Lead singer and guitarist Brandon Russell is the son of longtime area musician Ron Russell. Acid Rain has been appearing frequently at both the Unter Uns' Wednesday Jam Night as well as the weekly Tuesday Open Mic Night at D'Ottavio's Gran Sasso in Hollidaysburg.
The area's music scene sadly lost two longtime members in recent weeks. Chuck Long, who played drums in several Centre County bands, passed away unexpectedly on November 21 at age 65. Chuck had played drums in such bands as Thief, RPM and Crossover, who opened for national country acts including Garth Brooks…And the Altoona area music scene mourned the loss of a longtime musician and friend of the community with the passing of Dwayne McKnight on December 10 at age 76, after a battle with cancer. A drummer and singer, Dewayne performed with a number of bands dating back to the 1960s. Just a few of them included The Exotics and Nu Life during the 1970s, and he was an early member of The Fabulous Flashbacks. He also sang with doo-wop groups and barbershop quartets, and was the father of former Altoona area drummer John McKnight, now based in Atlanta. We at PA Musician extend our heartfelt wishes the surviving families and friends of both men.
News and notes…Multiple bands and performers will donate their talents for "Songs for a Friend: A Celebration to Benefit Our Brother, Mark Ross," taking place at the State Theatre in downtown State College on Jan. 18 to help out area music scene mainstay Mark Ross; the guitarist for Miss Melanie & the Valley Rats, Queen Bee & the Blue Hornet Band and other projects, Mark was recently diagnosed with a rare and aggressive form of cancer and is currently undergoing treatments…Western Pennsylvania natives now based in Nashville, Americana music duo Steel Blossoms has been selected to open shows for country star Alan Jackson's 2020 concert tour; the duo of fiddler, guitarist and singer Sara Zebley and singer and guitarist Hayley Prosser performed two years ago at the U.S. Hotel in Hollidaysburg…Former One Adam 12 frontman and guitarist Lloyd Rummell has found a new band home, as he has joined Homer City-based rock group Post Traumatik…Altoona-based metal rockers Fyre have parted ways with their founding member and rhythm guitarist, Sean Stringer…Rik Golden has released his second solo CD, Hold On…Big thanks and kudos to Deanna Trio-Schompert, Mo Yon, Dylan Miller and Zac Grace, who help me deliver PA Musician to Johnstown, Bedford and Huntingdon County locations every month.
Please send correspondence and recordings to: Jim Price, 1104 S. Catherine St., Altoona, PA 16602. You can also e-mail me at jptheprofessor@gmail.com. And if you're into social networking, look me up on Facebook. SUPPORT LOCAL MUSIC IN 2020!